I don't often claim perfection.
But I'm claiming it here.
I make the world's best cinnamon toast.  None can compare.
Now, before you are horrified by my boastfulness, let me give credit to my mother. She made it this way.
I once thought everyone made it this way. I'd hear or read about cinnamon toast and envision the perfection I was used to.
And then I got married.  And one day I announced I was going to make cinnamon toast.
I was shocked at the lack of applause.  I was perplexed at the absence of a joyful jig.
My husband said, "OK."
OK?  Who says "OK" in response to the promise of cinnamon toast??!?!?!
And that was when I learned not everyone makes it this way.  He liked cinnamon toast, but he didn't love it. He thought cinnamon toast was buttered toast with a bit of cinnamon and sugar sprinkled on top.
Over time, as he's now bragged on my cinnamon toast to others, I've learned that many others have also been deprived throughout their lives by only knowing the sprinkle method of making cinnamon toast.
So here you go. And you're welcome.
Ingredients:
One stick of real butter.
Eight to ten pieces of bread.
Some cinnamon. (If you are a measurer, start with one teaspoon)
Some more sugar. (3ish tablespoons)
Instructions:
Let the butter soften. If you're in a hurry, you can put it in the microwave for ten seconds on 10% power.
Sprinkle cinnamon on the butter.
Sprinkle sugar.
Mash with a fork until you the butter and cinnamon and sugar are blended into a paste.
Spread on the toast with the back of a spoon.  (For some reason, I prefer this to using a knife.)
Spread the cinnamon paste to the edges of the bread so it will cook evenly without the bread burning.
Place under the broiler and watch carefully.  As soon as the paste begins to bubble evenly, remove the toast from the oven.
Let it cool slightly and serve.
There is nothing like the taste and texture of biting into the crispy, buttery, cinnamon-ey sweetness of cinnamon toast made this way.
The ingredients are the same as any version, it's the method that makes it the world's best cinnamon toast ever!!!
You're welcome.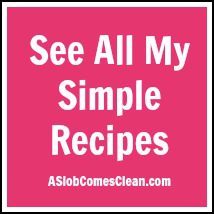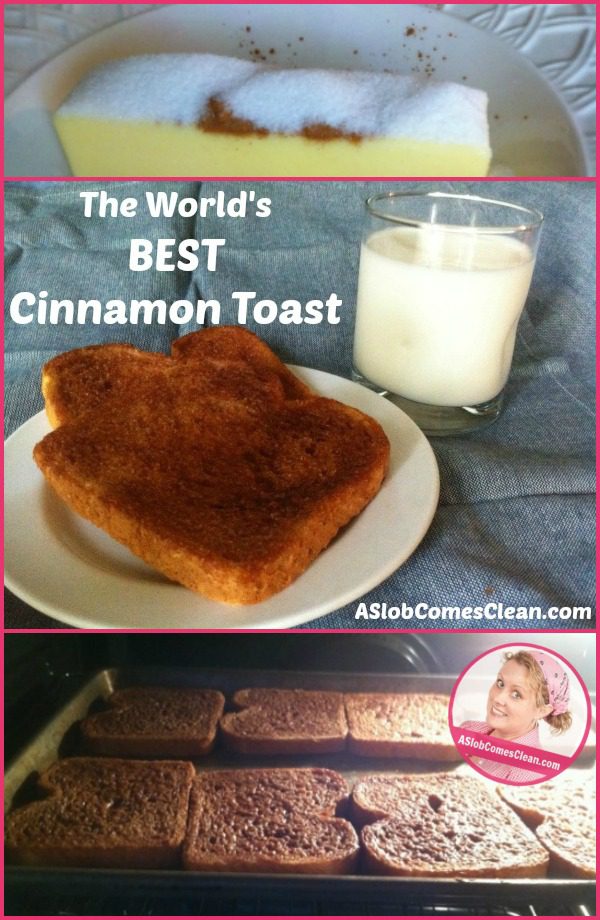 --Nony