My Room-by-Room blogging friends and I are writing about garages and storage spaces today.
When the time came that I could no longer put off writing this post (about one of my home's most irritating spaces), I donned my dust mask and headed into the garage.
Imagine my delight when I realized that I could easily share the best, most useful, most consistently successful and lasting organizational solution for a garage that I've ever found.
Then imagine my slight discomfort at the realization that I had absolutely no part in installing this wonderful solution that I planned to share with the world.
That's right.  I inherited (from this home's previous owners) a garage that is COMPLETELY covered in peg boards.  AND, within a year of moving into this home . . . I happened upon a garage sale where I bought a box FULL of pegboard hooks
of all shapes, types and sizes for only 2.00.
It's like the Slob-Blogging Fairy dropped a future post right into my lap.
So, as someone who would personally procrastinate for years on purchasing and installing peg boards due to lack of confidence that it would solve her problems . . . let me tell you that peg boards really are excellent storage solutions.
Why?
1.  They get things off the floor.
2.  They (unlike shelving units) don't allow for stacking, stuffing and over-piling.
3.  Things placed on hooks are visible.  (And things being visible really helps my Slob Brain.)
4.  Hanging things on peg boards kind of feels like playing Hardware Store.  (Which is still totally fun at 38.)
Thank you, Lady Whose House We Bought Six Years Ago.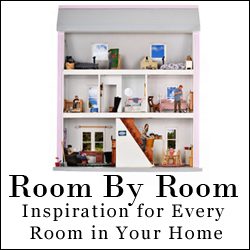 Check out these other posts about garage/storage areas from the Room by Room Girls:
Jami from An Oregon Cottage is showing before and afters from her remodel.
Taylor from Stain Removal 101 is talking about cleaning garage floors.
Christine from I Dream of Clean is sharing tips on how to spruce up your garage. 
Lauren from Mama's Laundry Talk is sharing ideas on how to have a laundry room in your garage without losing your mind!
Oh, and the links to peg boards and peg board hooks on Amazon are my affiliate links. 
Save