Thanks to Discount Cleaning Products for sponsoring June's posts in this series!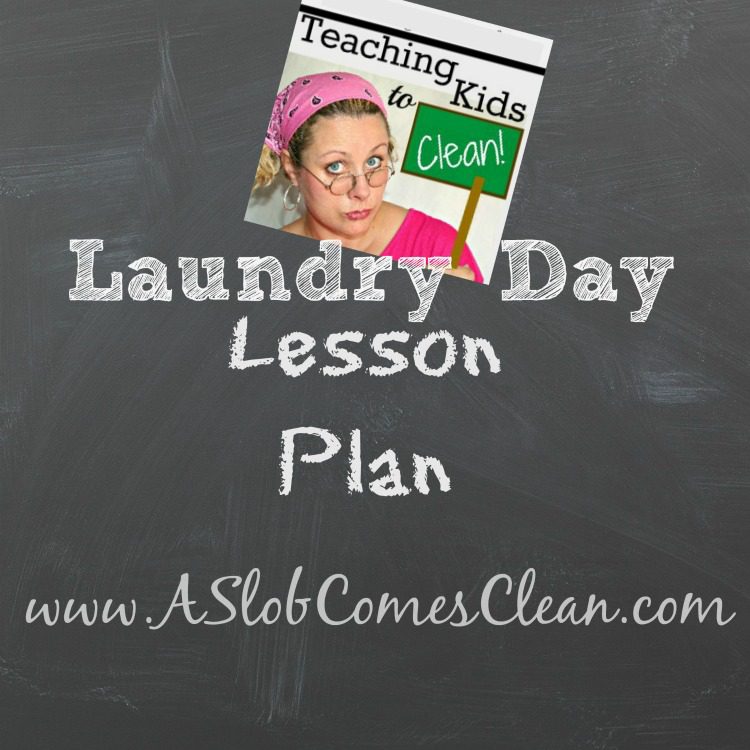 I shared earlier this week that I'm in survival mode.  It's VBS week combined with get-ready-to-fly-across-the-country-with-three-kids week.
Waaaahhhhhh!!!!
So, since I don't have any progress to report, I'll share my Laundry Day Lesson Plan from Teaching Kids to Clean, my new e-book!
Laundry Day Lesson Plan
Step One: Gather and Sort
We sort all of our dirty clothes into piles in the hallway outside our laundry room.  When first teaching my children to sort laundry, I started the piles so that the kids only had to match the remaining clothes to their proper pile.
Until you see that your kids can do this on their own, it's a good idea to work alongside them and be there to answer the inevitable questions about which colors qualify as darks.
Step Two: Wash and Dry
This is the most important step for Mama to supervise.  You are one thousand-ba-jillion times more likely to notice the red sock that has attached itself to the pile of whites.  You know which items should not go in the dryer and you know where and how to hang them to dry.
Some things require judgment calls, and the ability to make a judgment call comes from experience.  You have the experience, and you're working hard to help your children gain that same experience so they'll be prepared to make judgment calls one day.
While I fully trust my kids to sort clothes because they have two years of experience, I'll be eagle-eye-watching the actual washing and drying process this summer.
Perhaps next summer I'll be able to lie in bed and eat ice-cream all day on Laundry Day . . .
Perhaps.
Step Three: Fold and Put Away
Folding and putting away is a great group project.  Our schedule some days dictates that we pile the clean laundry on the couch and have an end-of-day folding session.  I'm always amazed at how quickly we can flatten Laundry Mountain when we tackle it as a group.
I've found it best, though, to fold and put away each load as it comes out of the dryer.  One child can be assigned the task of emptying the contents of the dryer into a laundry basket, one can move the clean-but-wet clothes from the washer to the dryer, and another can load the washing machine with another load of dirty clothes.
This system causes some traffic jams in the laundry room, but works well for us since it means everyone has a job to jump up and do each time the dryer's buzzer goes off.  For some families, it might work better to have a rotation, letting one person do all of those tasks.
Folding together is key.  This allows you to teach folding tricks, help your children learn which items are hung vs. folded, and be sure the right clothes get into the right drawers.
I've found that my kids do best when I give each child a small stack of clothes that all get put away together in one place.  For example, they run a stack of ONLY UNDIES to their room to put them directly in the UNDIE DRAWER.  This helps (though there are no guarantees) it to be more likely there won't be t-shirts in the sock drawer and vice-versa.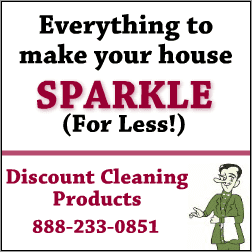 I'd love to live vicariously and  hear about your progress for the week!!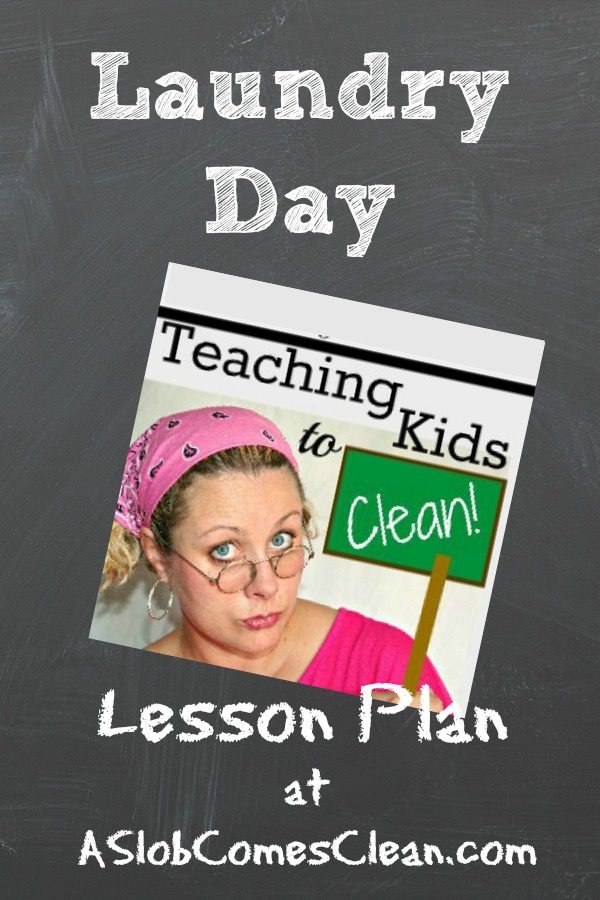 Save