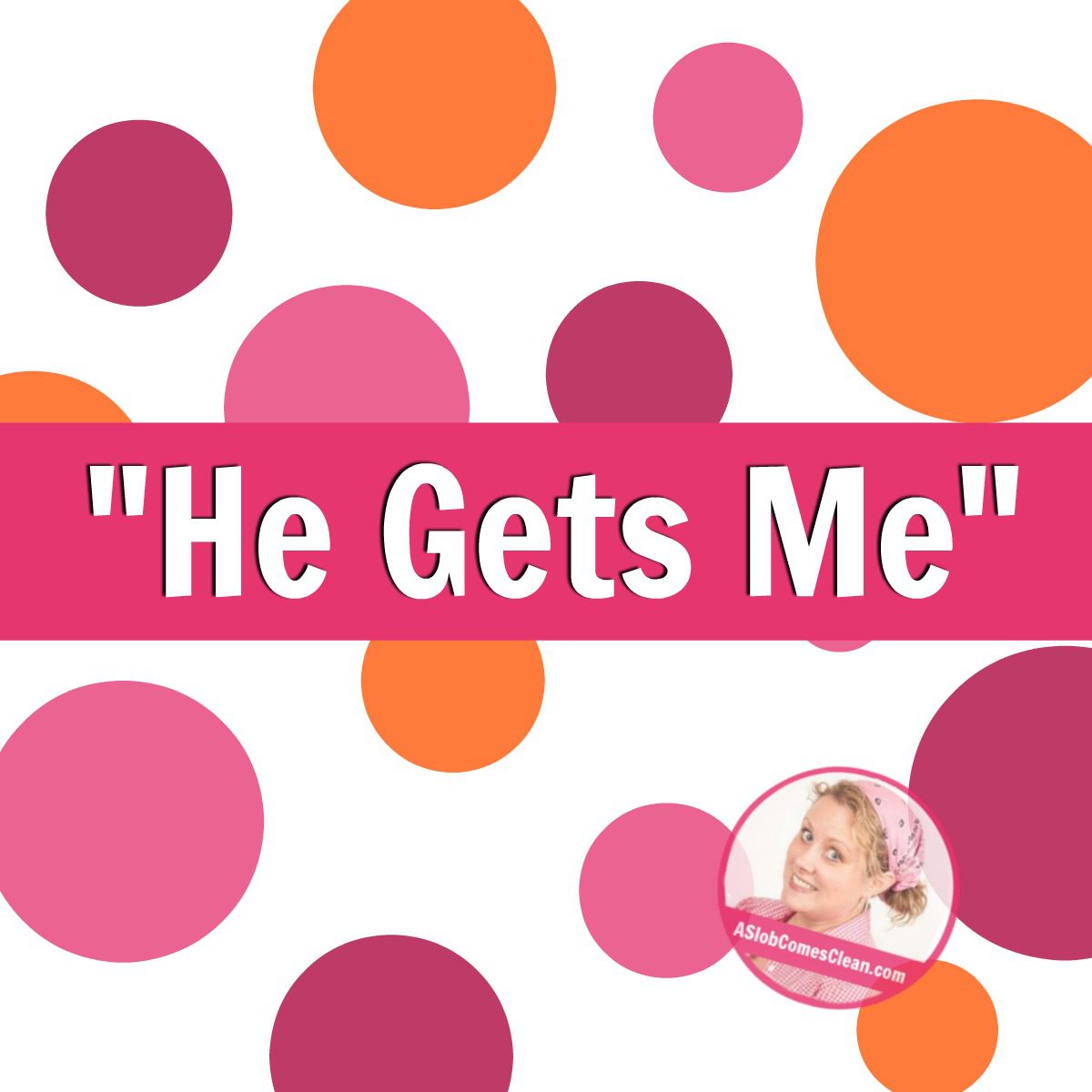 The fact that my husband "gets" me has always been one of my favorite things about him.  And considering that my sense of humor sometimes produces blank stares and/or courtesy laughs when unleashed on the general public, that means a lot.
Yesterday was our thirteenth wedding anniversary.  Every year, on (or around) our anniversary, we write in a journal.   We started it on our first wedding anniversary, and it's fun to read what we've written in previous years.  We have various lists where we record places we traveled, funny things that happened, difficult things, etc.
The first category each year is "things we've learned about each other."  On Anniversary #1, the list was several pages long.  Now . . . it's more difficult to think of new things we've learned.
Which means we also get more philosophical than the "he drinks his coffee black" type revelations of the first year.
Last year, one of his answers was my very favorite ever.  He said, "I've finally realized you're not messy on purpose.  You really do try hard.  It's just how your brain works."
Or something like that.  (I do NOT feel like going to dig out the journal right now.)
Anyway, however he said it was exactly how I needed to hear it.  It all boils down to the fact that he gets me.  He has always been nice about my messiness and supportive of my quirks, but to know that he understands (after twelve years of marriage and two years of soul-baring-blogging) . . . makes me love him even more.
_______________________________________________
Awkward transition alert!  Don't forget that Swagbucks has a sign-up code good through the end of June! Go here to sign up and enter the code JUNETASTIC during the sign-up process to receive an extra 70 swagbucks! If you have no idea what Swagbucks are, read my explanation here.  And yes, that's my referral code!