Thanks to Discount Cleaning Products for sponsoring this series!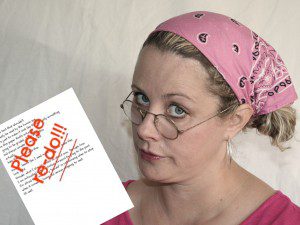 Well . . . Not sure how to write a progress report for this past week. How about: Nony struggles to keep her work area neat.  While she exhibits great enthusiasm for creative projects and shows promise as a leader of group activities, her inability to balance the projects she enjoys with mundane (but necessary) tasks are likely to inhibit her future potential.  Plays well with others: Excellent Participates in all scheduled activities: Very Good Keeps personal space neat and organized: Needs Improvement (LOTS of improvement) It's been a crazy week. Hubby has been out of town, the kids had swimming lessons, one boy is in the playoffs for baseball (in which they play SERIES!), we took a one-day trip to spend the day with friends, and we're preparing for VBS next week at our church.  I truly have no idea what we've been eating for our meals, except that on the day Hubby mentioned he was eating at a nice seafood restaurant, I had eaten so much trail mix in the afternoon that I just skipped dinner. Yes.  It's been that kind of week.  We didn't get much done as far as real cleaning, but we did do the laundry and one crazy (but focused) pick-up (with the motivation of making the house look nice for a missed-terribly-Daddy) made a Humongous difference. Really. As I said in the e-book, weeks like this happen.  But the difference between these totally-made-up grades and a real grade book is that you are able to start over completely each week.  Or each day.  And last week's grades get completely erased instead of bringing down your average for the rest of the semester. How did you do this week?  Anyone have a funny cleaning story?  Anyone come up with a great way to get kids involved?
June's sponsor for my Teaching Kids to Clean series is Discount Cleaning Products, and they've offered to give FIVE lucky commenters on this post . . . . a Microfiber Dusting Magnet Cloth!  Just leave a comment telling me about your week (the good, the bad, or the ugly) and you'll be entered to win!  See my giveaway policies here. This giveaway will close at 10 p.m. Central time on Tuesday, June 26th and the winners will have 48 hours to respond to my email! And don't forget, they also have a kit with the supplies you need to get going on your Summer of Clean!  NOTE: Giveaway is now over.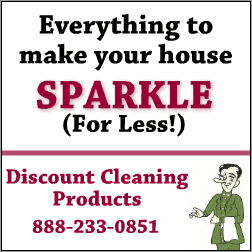 This post contains affiliate links!