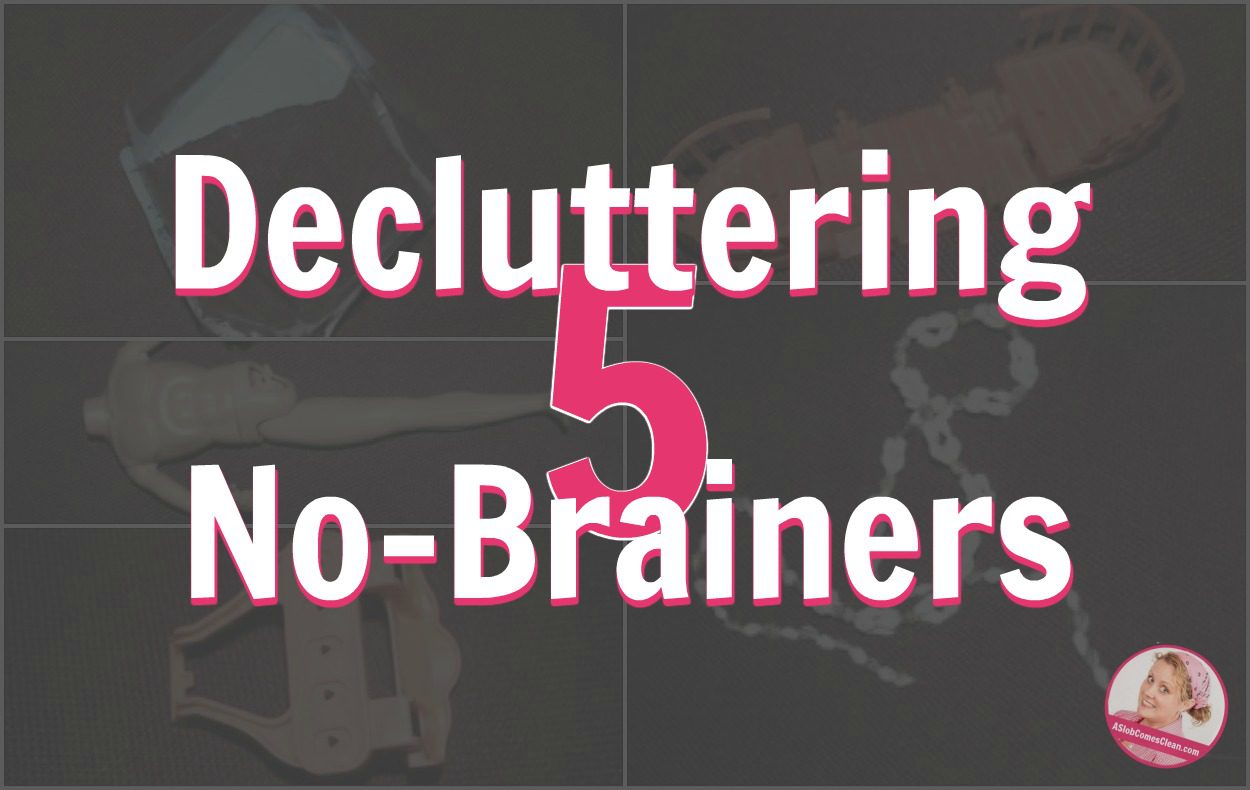 It's 9:43.
I said that I was going to post the June Decluttering Update, with a last minute purge of five No-Brainers . . . at 10:00.
So here goes. 
Packaging.  Of some sort.
Part of a pirate play set that was rarely used.  The rest of which was purged long ago.
A broken souvenir shell necklace from Hawaii.
I've never been to Hawaii.
A Doo-Lolly.  One that I think went on a printer-ink cartridge while it was in the box.
And finally . . .
A headless, legless Ken.
Poor Ken.
Really, we shouldn't still have this.  My 5yo daughter was ready to get rid of it over a week ago when he lost the leg.  I . . . convinced her that "maybe we could fix it."
I know.  And I call myself a slob-blogger.
It's shameful.
Anyway, other than this quick totally-motivated-by-the-blog decluttering, (and breaking a pie plate) I didn't do much this month to rid my home of excess stuff.
How did you do?  Feel free to brag, or lament, or share a few no-brainers you've come up with.  You can leave a comment or link up a post on your blog below.  If you do link up, please be sure to link back here to A Slob Comes Clean within your post.
It's 9:59, and I'm going to hit publish now.