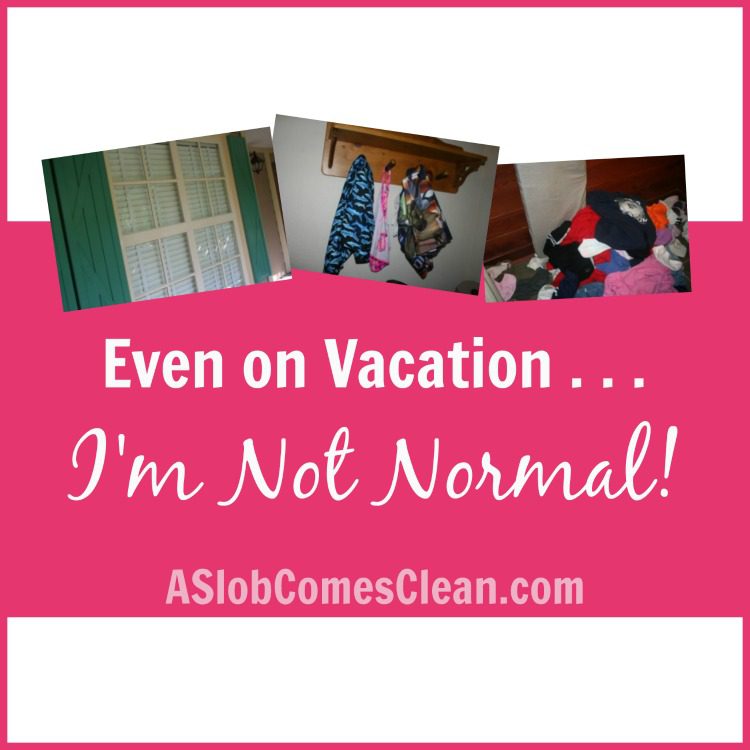 Here's the window into our room at Disney World last week.
The blinds are closed. 
My blinds are almost always closed.  I like it when they're open, but I rarely remember to open them.
I do remember to close them . . . when it gets dark outside and I start to worry that the neighbors can see our still-to-be-cleared kitchen table.
Walking by other rooms identical to ours several times a day last week, I couldn't help but notice that other people did open their blinds.  And while I did my best to not stop and stare inside, I was able to manage a few sideways glances.
I can say with confidence that their flat surfaces . . . did not look like our flat surfaces.
I saw cleared tables with straightened cups all in one little corner.
It was a reminder that this slob-stuff is just what happens.
Automatically.
Every time I don't consciously do otherwise.
But . . . I have improved and even my hotel-room-living is better now than it was pre-blog.  I was rather proud of this:
It's a laundry pile.  As in, we had a specific place to put dirty laundry . . .  and we put it there.  We didn't just fling it all over the room.
Like we sometimes do. 
And while I'm bragging about my not-nearly-as-bad-as-it-could-be room, I must show this:
Yep.  That's right.  We hung up our bathing suits.  I showed my kids that cutesy little shelf and they did a fantastic job of hanging up their suits every day after swimming.  I'm thinking I need to get something like that at home.
Because randomly-strewn dirty clothes is one thing.  Randomly-strewn-with-a-wet-bathing-suit-in-the-mix dirty clothes is a whole 'nuther thing.