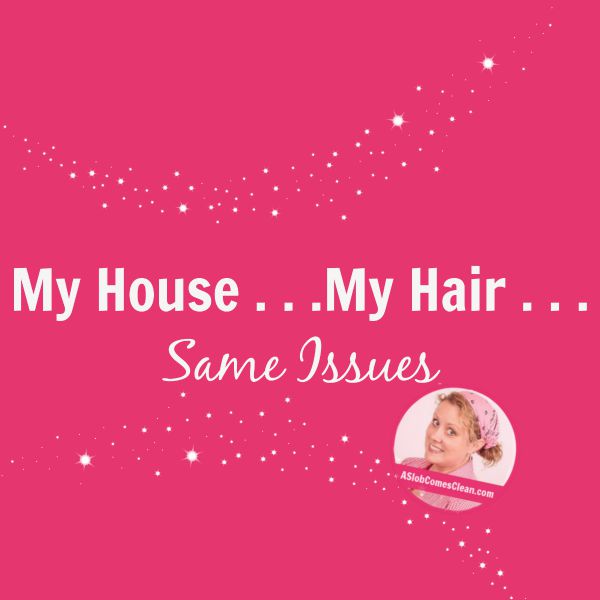 I got my hair cut and colored yesterday.
Having a new haircut and roots that actually match the ends of my hair . . .  feels sooooo good.
I'm pretty sure I walked a little taller today, put a bit more care into my make-up, and had an easier time remembering to suck in my tummy.
When someone this morning at my Bible study commented on how incredibly gorgeous I looked (actually they just said they liked my hair, but I assume that was what they meant), I laughed that I have an event this weekend and how I need a deadline to actually get it done.
You know me, always sharing too much information that no one cares about. 
Anyway, one of the three hairdressers in my group was horrified.  (The other two weren't there yet.)
And my I'm-so-cute-balloon deflated a little as I had to defend myself.  It's the time . . . the money . . .  the fact that I'm not obsessed with superficial things like how I look.
All terribly noble excuses.
But the reality is that I treat my hair the same way I treat my house.
And my family.
And myself.
For some reason, the people who will be in the audience on Friday night when I sing Boogie Woogie Bugle Boy are more important than my husband.
More important than making him proud to introduce his wife to his co-workers.
For some reason, the comfort of the people who visit our home (and who I assume don't want to sit on pointy and uncomfortable toys) is more important than the comfort of my family.
And I KNOW my family doesn't want to sit on . . . or step on . . . or trip over things.
As I go through this deslobification process, and I call myself on so many lame excuses, I am getting better at doing what I need to do because it needs to be done, not just because there's a deadline looming.
I'm not saying that excuses such as money/time/lack-of-focus-on-fru-fru aren't also legitimate reasons for me to go (way) longer than six weeks between hair appointments.
They are.
And I do believe that it's perfectly fine for the house to look more "lived-in" on a random Tuesday than for an office Christmas party, but I have to be careful that my reasons don't turn into excuses.
Sometimes, it's such a fine line between the two.
______________________