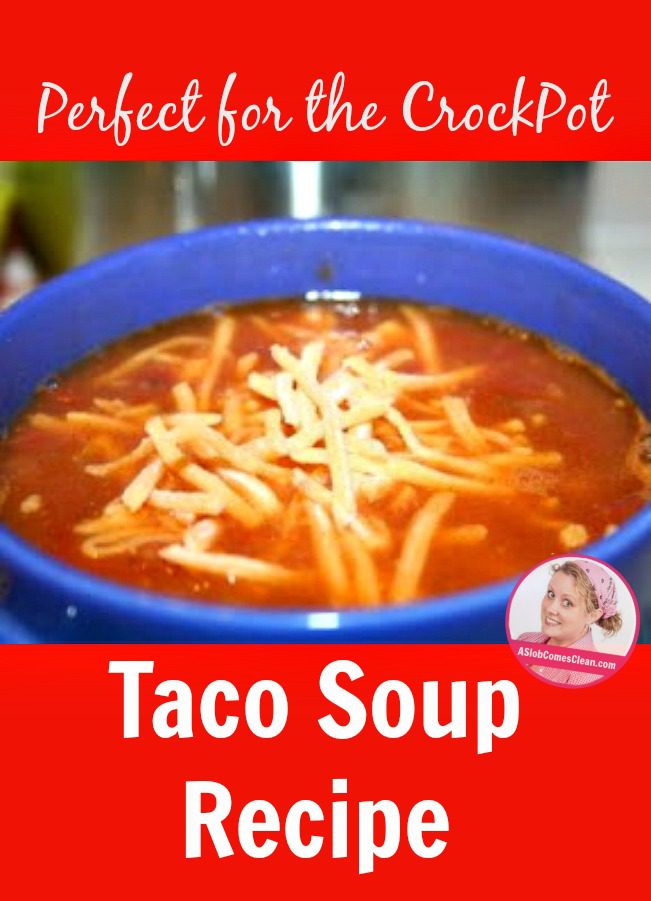 I recently promised to post my taco soup recipe, as it's one of my favorites that often makes its way into our weekly meal plans.
This is one of those "dump it in" recipes that basically just needs to be heated up, but gets better if it slow cooks for a while.  I got the recipe (which I've altered, as I tend to do), when I organized a teachers' luncheon at my son's school.  We had 10 moms volunteer to each make a crock-pot full of this soup.  Others donated the chips, cheese and desserts, and no one had a huge day of cooking to do for the luncheon.  The teachers loved it.
Ingredients:
One pound of cooked ground beef.  (I use my pre-cooked ground beef, and dump it in while still frozen.)
Two cans pinto or "chili" beans.  I prefer the Ranch Style brand beans.
One can Ro-tel (tomatoes and green chilis).
Two 14 oz cans of whole tomatoes.  (Or one big can, whichever is cheaper.)  I use kitchen scissors to cut up the tomatoes while they're still in the can.  Logic would say that it would save time to just buy diced tomatoes, but I've tried that and the diced ones make the liquid more of a sauce, while the juice that the whole ones are in is better for soup.
One can of corn, drained.  (I've added the juice in before, but it seemed to make the soup a little sweet.)
Water.  I like to put two 14 oz. cans worth of water in mine, because I like it soupy.  Some recipes I've seen say to just put about 1/4 cup of water in, and it turns out more like chili.
And here's the oh-so-difficult part . . . the seasonings.  Get some paper and write these down, because they're quite complicated:
A pouch of taco seasoning, and a pouch of dry ranch seasoning.  Just tear them open and dump the dry mixes into the soup.  You don't need to read or follow any directions on the pouches themselves.
And . . . that's it.
Seriously.
Somehow those seasonings together are fabulous.  
Serve with tortilla chips or Fritos, and grated cheese.  Some people also like to mix in chopped onions and sour cream.
A perfect, hearty, cold-weather soup that is even better for lunch the next day.
FYI, this recipe is included in the two week plan that I teach you in Make Dinner Happen, the least fancy, most practical cooking course ever. You can learn more and see what recipes are included here.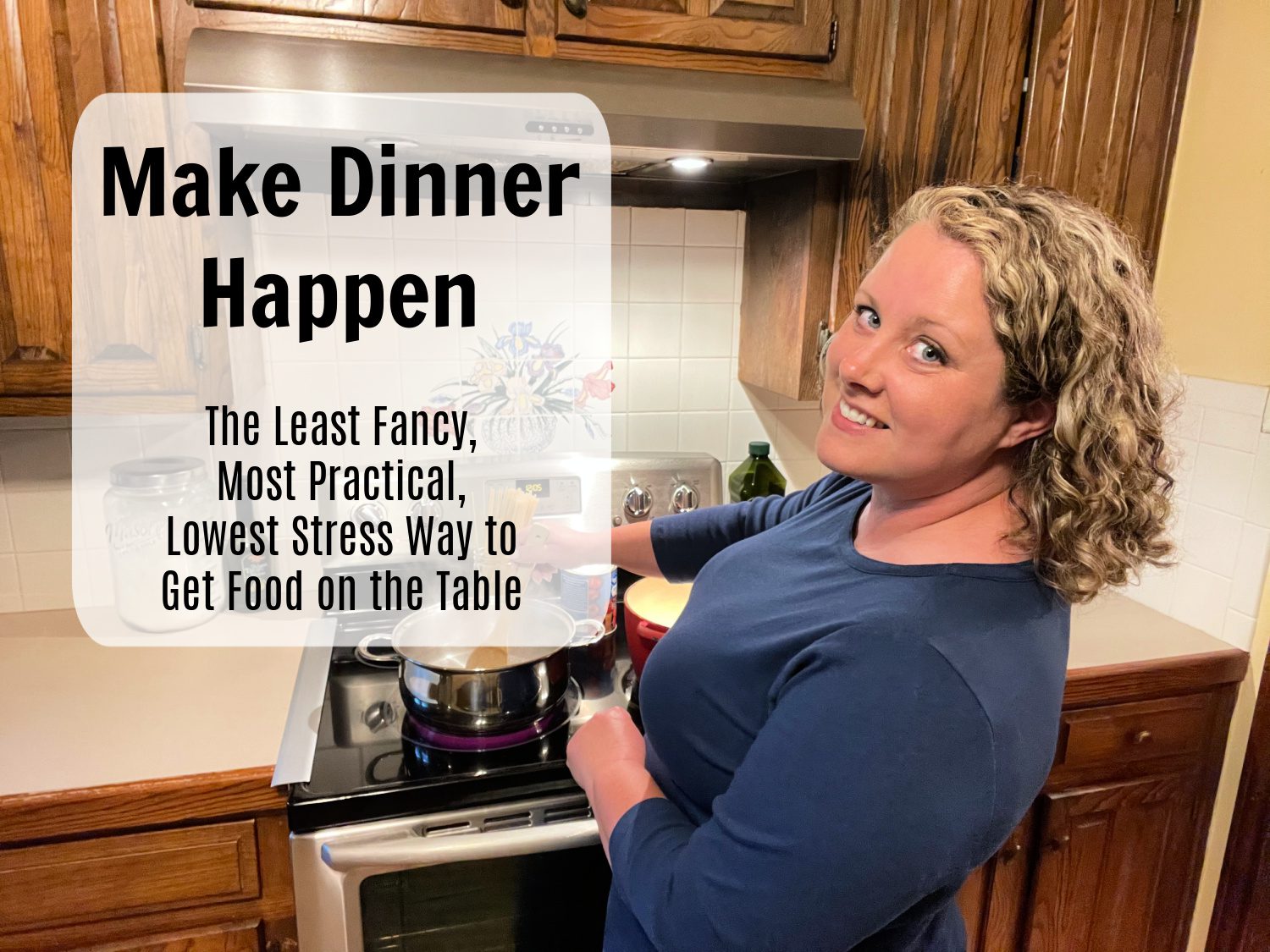 I'm linking this up over at Smockity Frocks (one of my favorite blogs) where people are sharing their favorite cold-weather lunches.  I believe this counts since I've eaten it every day that I've been home for this cold, cold week.
___________________________________________________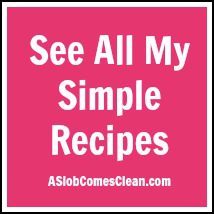 Save
Save
Save