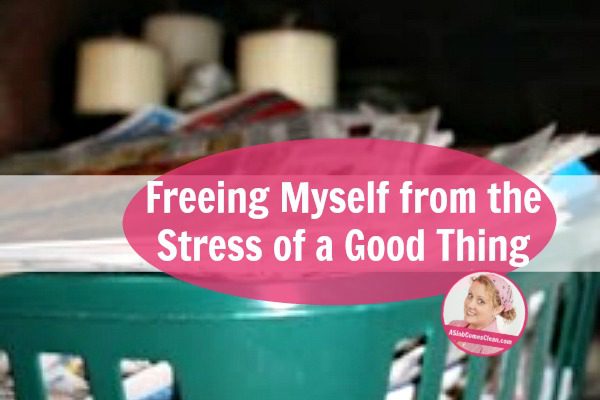 I wasn't going to link up to Works for Me Wednesday today.
I've been sharing my short-term plans that will hopefully have long-term benefits in 2011 this week, so I didn't feel like I had anything that was proven to share as a tip.
But then, I saw that the theme this week is what doesn't work.
I can do that.  And I can do that with a post I had planned anyway.
I threw away 21 pounds of coupons.
Yes, I weighed them.  Because, you know, I'm a slob-blogger and someone might be interested in knowing the exact weight of my trash.
I love coupons and I love what they can do to stretch and reduce a grocery budget.  But they take time.  LOTS of time, and I am short on that right now.
The fact is, this is not a rash decision.  Since last September, when my normal grocery shopping routine was changed by my daughter's dance class meaning that we couldn't stay in the "big town" and shop after our Bible Study, I just haven't used them.  Occasionally, I've gathered a few coupons together and tried, but without the regular rhythm and regular motivation to keep them organized, it was very difficult.
So, I thought long and hard, and then made the announcement to my husband that he should stop getting the double paper on Sundays.  See, we can get a single paper for 3.00, and a double for 5.00.  But the double just means that many more coupons going to waste, not to mention the extra 2.00 a week.
Since he's an avid Sunday paper reader, I'm going to go ahead and keep the one set of coupons, so I could use them if something came up.
Or I could throw away 10.5 pounds of coupons in four months. 
Can I say that it's very freeing?  Saving something that I could use is only a good thing if I'm actually going to use it.  If I save it, and I know in my heart of hearts that I'll never use it, it's just a big guilt-monkey on my back.
I hope to get back to using coupons once I'm in my next season of life that will begin in the fall, but for now . . .  I want to enjoy this season to its fullest.
And hey, for now, maybe I can use that basket for . . . . ummm . . . laundry?
Please note that I actually put the coupons in the recycling bin, but the word "trash" had a better poetic sound for my purposes.