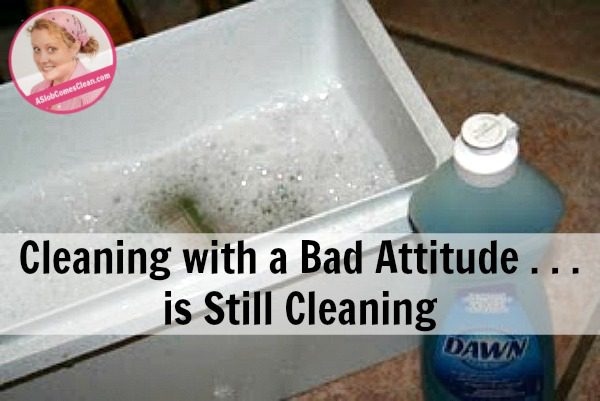 Warning:  This post may will contain excessive levels of cynicism, complaining, and irrational thought. 
While I wore my fair share of friendship bracelets, and tight-rolled my jeans with flair, I am generally able to resist peer pressure.
In fact, when I feel pressured to do something, but haven't had time to decide for myself that it's something I want to do . . . I might just dig in my heels and refuse to do it.
Might.
Anyway, I had stumbled upon, and then Diane had also mentioned in a comment recently, that the organization blog A Bowl Full of Lemons was doing an organizational challenge this month.
I checked it out while holding my breath.
I've mentioned before that organized people scare me a little, and I rarely visit organizational blogs because I get so quickly overwhelmed.  I'm doing things at my own pace here, and I'm making progress. Real life progress for a real life slob.  Not whip-it-back-into-shape organization by someone who gets giggly at the thought of baskets.
But honestly, she seems really nice, and quite encouraging.
So, I thought I'd check out the daily challenges and see if I could fit one in.  You know, because if I'm not going to blog about it, I'm probably not going to do it.
My motivations are oh-so-noble and all.
I glanced at the 'clean-off-your-desk challenge.'  I smirked at the before picture looking like my dream after-picture.  But then, I visited the 'Tupperware cabinet' and linen closet challenges.  And my cold heart softened a little.  
Her before pictures were . . . . actually messy.
And this is someone who loves organization!  I started to think maybe we could be real-life friends after all.
It gives me hope to know that an organi-lover might just have a messy linen closet.
Maybe they took down their Christmas tree before yesterday, and maybe they didn't just this morning pick up the tissue paper from their 9yo's birthday party (on December 28th of LAST YEAR) . . . but just knowing that their Tupperware isn't perfectly organized . . . helped.
So, I decided that today would be the day.  The day when I would join in.  After lunch, I turned on the computer, checked the assignment, and fell immediately into a funk.
Really?  I could have done the Tupperware or the linen closet (not that I did)!!!  But really?  Under the kitchen sink?  
I mean, I avoid even thinking about what's under there.  And I'm having a good hair day for the first time in weeks, and this project means getting on the ground and sticking my head way back into the recesses of my how-neat-that-the-sink-is-in-the-corner cabinet!!!
I opened the cabinet door, and stared for at least 3 minutes.
I finally pulled out a few of the things in the front, and then stared for a while longer.  I tried to convince myself that this was an impossible task, that everything under there probably needed to stay anyway.
But finally, I grumpily got a footstool and sat down.  I pulled out the miniature Beethoven statuette.  Because that's what every sane woman finds under her kitchen sink.  
I think I put him under there when I needed to put out Christmas decorations . . . three years ago.  He'd been there a while at least, because his face had been eaten off.  Not by rats, but by lying face down, never getting moved during the time when our sink was leaking.
I also found various vases and other decor that I never replaced after I accidentally decluttered my kitchen window in the fall.  It's a rare thing that I put out flowers, so I think the three I kept are plenty for this wanna-be minimalist.
The sentimental items were most difficult.  These are two milk bottles I got when I was in college and visited Hong Kong.  I put them to use by placing paintbrushes in them up on the counter where I could actually enjoy them.
And I just flat-out threw away a lot.  While that tray and bowl might be usable after being soaked and deep-cleaned, I haven't missed them for several years.  They can go.
I was oh-so-tempted to stop after the decluttering. Surely that was enough???
But I muttered and scowled as I searched in the garage for something to put some soapy water in.  Something that would never have food in it and had never been used to clean a bathroom.  Since I am, after all, a germaphobe.
I scrubbed, even crawling almost entirely into the cabinet, and shined up that curly-80s-faux-wood-grain-linoleum.
Here it is now:
After all of the griping and whining and complaining of my inner-monologue, I'm glad I did it.
Go figure.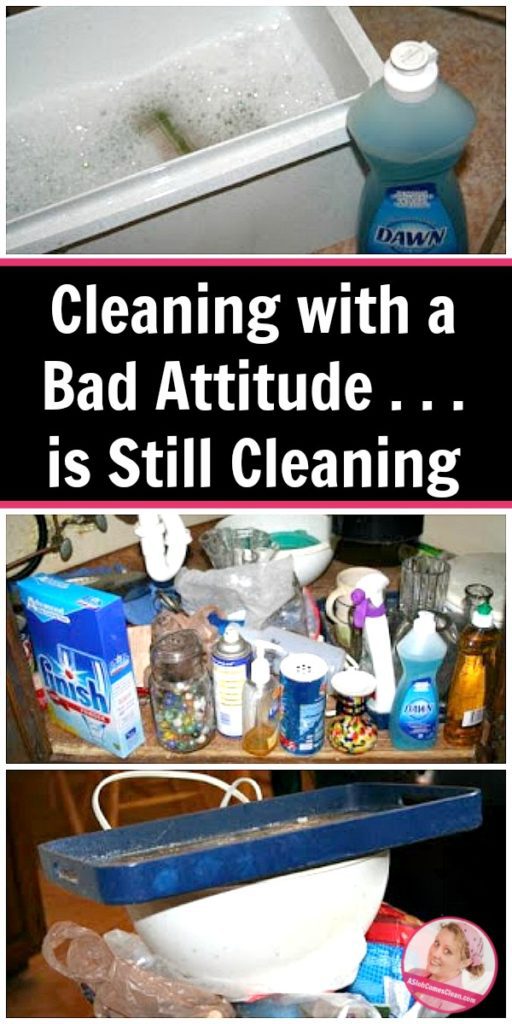 Save