I cleaned my house today. I . . . had to . . . clean it. I've been milking the "I'm so busy, I'll get back to this deslobification process soon" excuse until it was completely dry.
I remember the joy I felt last year when decorating for Christmas.  It was a joyful experience because there were uncluttered surfaces to decorate for the first time in, well . . . a very long time.
So, in an effort to re-capture that joy, and increase the chances that my children's Christmas memories won't include (at least exclusively) Mommy shoving random items into boxes and under tables with a scowl on her face, I cleaned house.
I'm behind on my weekly tasks, and my Selective Vision has really been acting up lately (ahem) and so I did a quick one-day version of my How to Clean a Messy House Checklist.
Just to keep myself focused.
I evaluated my goals, which wasn't to impress anyone, but just to have things clear enough that a bicycle-riding snowman won't blend in with a bunch of random toys left in the living room.
I decided to work primarily on the living and dining rooms, which are the main places where we decorate.
I walked around with a trash bag, and found an embarrassing number of things to throw away.
I did a general pickup, skipped the dusting and vacuuming, thoroughly cleaned the kitchen and quick-cleaned the bathrooms.
And now, at a glance, the house looks okay.
But I'm reminded why doing my weekly tasks on designated days works better for me. Whatever room they are focused in gets a little extra attention, and therefore the whole house looks better overall when I'm being consistent with them. Put them all on one day and I'm much more likely to decide that I just don't have the time to be thorough on them all.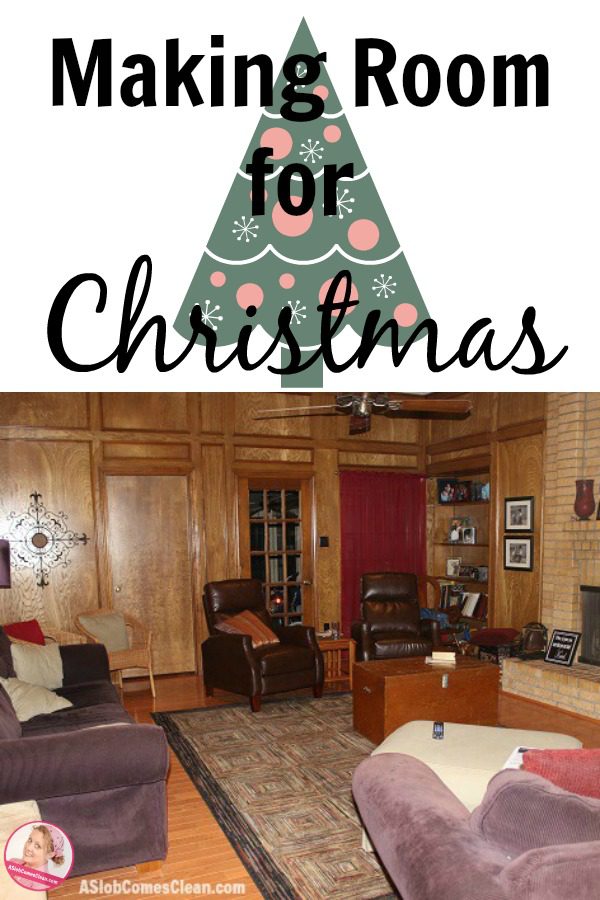 __________________________________
Save
Save