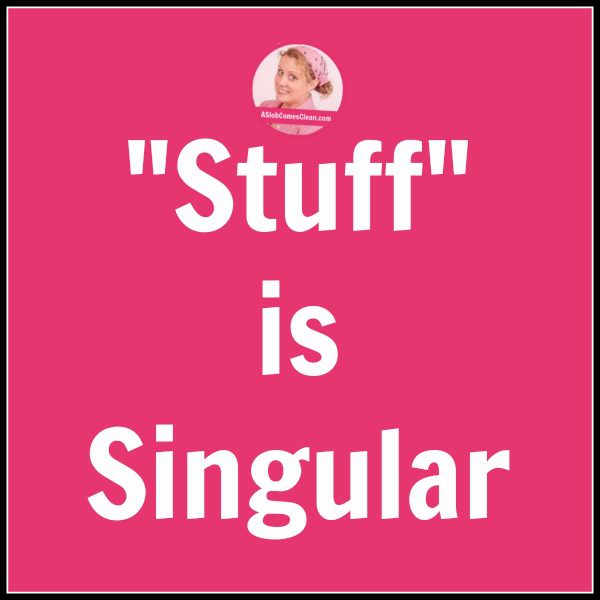 I'm a grammar lover.
I know.  Nerd alert!
Recently, I read a blog post about stuff.
She said something like, "All of that stuff are . . . "
It sounded funky, and I knew it was grammatically incorrect.
Stuff is.
That's the problem.  We think of stuff as being plural.  The stuff probably does consist of quite a few plural items.  Plural books.  Plural coupons.  Plural school projects.
A singular shoe.
But when it's all together in a pile . . . it's stuff.
And stuff is singular.
It has no personality.  No individuality.
Hmmmm.
I am fully aware that by declaring myself a grammar nerd, I open myself up to criticism of my own grammar.  I will declare that I am fully aware that I take artistic license in writing incomplete sentences.  I also struggle greatly with where to place commas and periods around quotation marks.