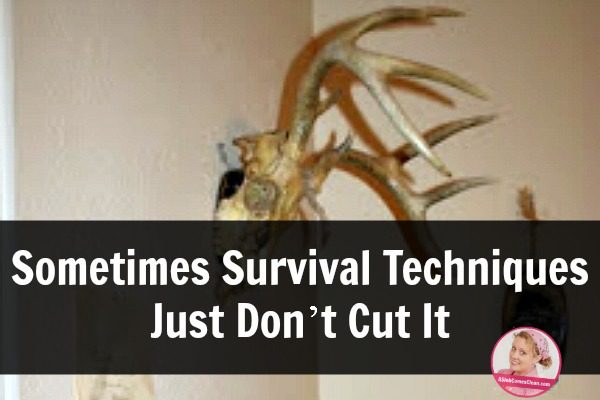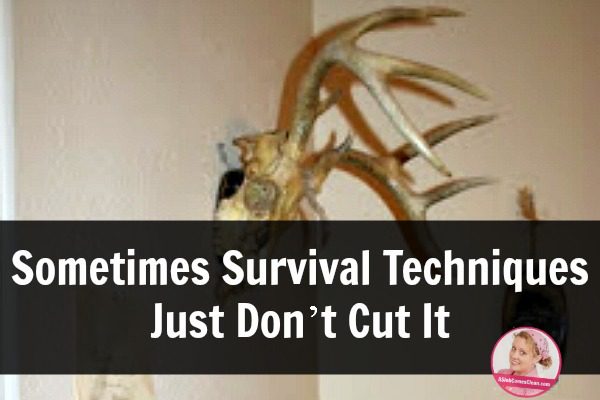 In this situation, I define survival techniques as getting the edges of the rooms cleared and making them look presentable, not great . . . but not shocking.
But the problem with survival techniques is that if life throws you a curve-ball, they don't work.
And last Saturday, my husband brought a metaphorical pitching machine into the house.
Heebie-jeebie alert. Be warned that if you keep reading, you may get the shivers.
Meet Chuck.
Chuck the Chicken Snake.
I feel incredibly blessed to have two boys. I love everything about them, and thoroughly enjoy that they live their lives with gusto. Our house is rarely quiet, and never still.
My passion that I should allow them to be boys is one of the things my husband loves about me. He loves that I made a cage for the gecko they caught last year and had the idea of spreading jelly on a stick to catch ants for it to eat.
This is what gave him the bizarre idea that I would be okay with them bringing Chuck home. I didn't scream when they brought him in, and tried to be happy that they had had this experience. It didn't sink in that he was already considered a pet until it was too late. I'd had my chance to scream, and when I didn't . . . that was taken as acceptance.
OK, now to bring what seems like two completely different stories together.
Chuck had been living in a very secure, yet very cramped Tupperware container (with holes poked in the lid) for a few days. Yesterday, someone at my husband's work gave us a nice, big, glass aquarium.
An aquarium without a lid.
My husband came up with a temporary solution of covering the aquarium with a laundry-bag held onto the top by lots of clothespins, fastened on all around the top, each less than a centimeter apart.  I, thinking that surely snakes couldn't slither UP a glass wall anyway, trusted that this was a good solution.
And being a boy-loving-mama, I rejoiced with everyone that Chuck finally had room to stretch his, ummm, well . . . himself.
Daddy left to go to a meeting, we all sat around and looked at Chuck (since that's all there is to do with a snake), and then left the room to watch an episode of I Love Lucy before bedtime.
After the show was over, the boys went to their room, and came back out with saucer-like eyes.
Chuck . . . was gone.
Brave-and-Boy-Loving-Mama's heart sped up, but as the only in-house parent at the time, decided to go look, thinking that surely he had crawled under something and was hiding.
But he wasn't there.
And then I saw that in one little corner of the top, about 6 clothespins had been pushed off.
I glanced around, though not very carefully, and went to call my husband. Meeting or no meeting, I didn't care. He couldn't come straight home, so my snake-loving boys decided to go to sleep in their sister's room as long as I shoved a towel against the bottom of the door.
As I waited for my husband, my main frustration, other than being freaked out, was that I had just cleaned (OK, sort-of-cleaned) that room. All of the edges were fine, but the bookshelves were awful and under the bed was an atrocity. If we had to tear apart the room looking for Chuck, I'd be stuck working in there for another day. Another day when I needed to be survival-cleaning my own master bedroom and my daughter's room.
If the room was thoroughly cleaned, a snake would be easier to find. "Look under the bed" would be the extent of it. Not look under the bed and pull out all of the stuff that the snake could be hiding behind.
Thankfully, it didn't end as badly as I feared. Hubby looked behind all of the things I was afraid to look behind, and just as we were getting to the point of pulling out everything in sight, I suggested that he lift up a shelf that had a little space underneath it. No, Chuck wasn't under the shelf, but we heard a little something. I looked up and thought, hmmm, I don't remember the boys putting a snake skin on their deer-skull (see how much I'm willing to celebrate boy-ness?), and then my husband looked behind the hanging skull and there was Chuck.
He had crawled UP THE WALL and hidden inside the skull.
Blachaaaaahhhh! That's the only way I can think of to spell the sound that is the result of the heebie-jeebies I'm feeling right now just thinking of it.
I'm hoping that snake-finding will not continue to be a motivation for me as I clean my house, but I know there are many other unexpecteds that should be my motivation.
Save