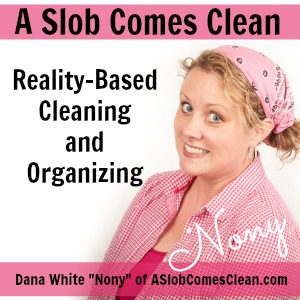 Podcast: Play in new window | Download
Subscribe: RSS
I've learned a thing or two (or thirty-three-trillion) about decluttering, and that includes how to identify thought patterns that need to serve as signals that it's time to declutter. This week, I'm talking about three moments when I've learned to hesitate . . . and declutter.
Take Your House Back is on sale through May 3rd! 
Want to be a patron of the show? Find out how at Patreon. 
Want to find a decluttering coach??
Want to BE a decluttering coach??
--Nony