I get questions ALL the time about applying my 5 step decluttering process to moving. I've written about it and talked about it, but always clarify that I haven't moved since I developed the process by decluttering my home. The last time I moved fifteen years ago, I definitely didn't do it well.
So I was excited to hear from someone who did use the 5 step process to pack up her house for a move, and can confirm that using the decluttering steps significantly sped up her packing. I interviewed her in my podcast that came out today, and she shares about packing up her home to stage it and sell it.
She also gave us some photos and permission to share them with you, including a room that had been used for storage (the most overwhelming kind of space to declutter). Keep in mind that the after photos are professional ones taken to sell the home, and some rooms were staged as completely different rooms than they were before.
My favorite speaking gigs are for realtors because clutter is the number one pain (and paralysis) point for their clients and potential clients. If you are overwhelmed by the clutter in your home, the thought of getting your house to the point where you can put it on the market can feel unreachable.
Even if you aren't moving any time soon, you'll love seeing what can be accomplished by decluttering in the before and after photos below.
Jenn is a member of Take Your House Back, the course I created with Dawn and Cas (listen to us talk here). You can learn my five step decluttering process here on the blog or on my podcasts (here's the episode Jenn recommends to all her friends) for free or you can get the in depth process and application through my book Decluttering at the Speed of Life. 
But then there's Take Your House Back. There's so much value in the course, and you can learn the process there, too. We go deep in the video-based course, and so many people have written to tell me that it has helped them  finally start making huge progress in their homes. Go check it out while registration is open.
Jenn said, "I bought this course as I was starting the process of decluttering and packing to sell my house. It made such a huge difference in how fast I was able to do it, particularly the decluttering process." She told me that before she started using the process, she had spent hours working, only to pack a few boxes.
As she started decluttering faster, she gained huge decluttering momentum. She said, "I decluttered a lot of furniture in the packing process and probably let go of around 30% of my belongings, 50% of my clothes, 65% of my bedding."
Listen to the podcast with Jenn here.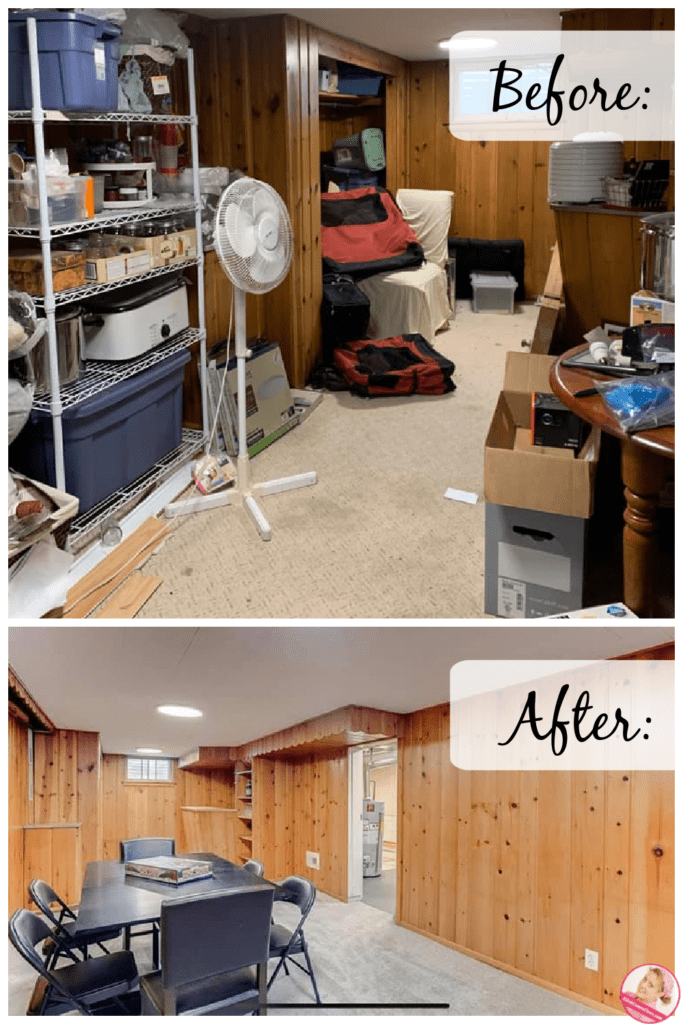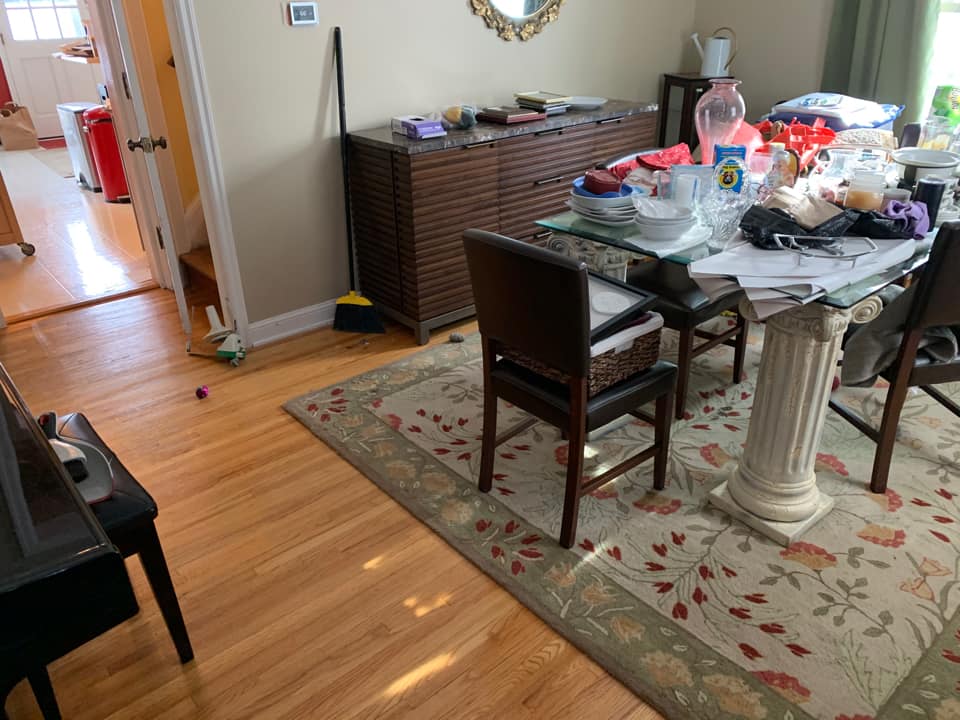 Dining Room before and midst packing – before it is staged as living room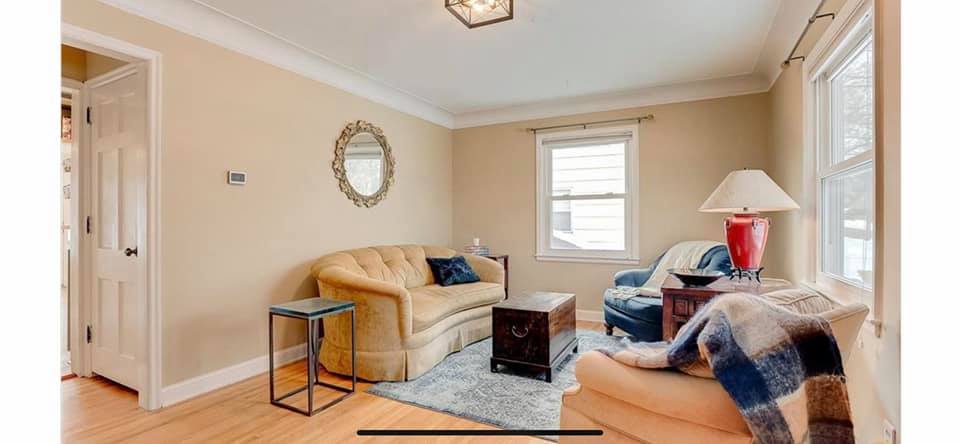 AFTER – dining room turned living room