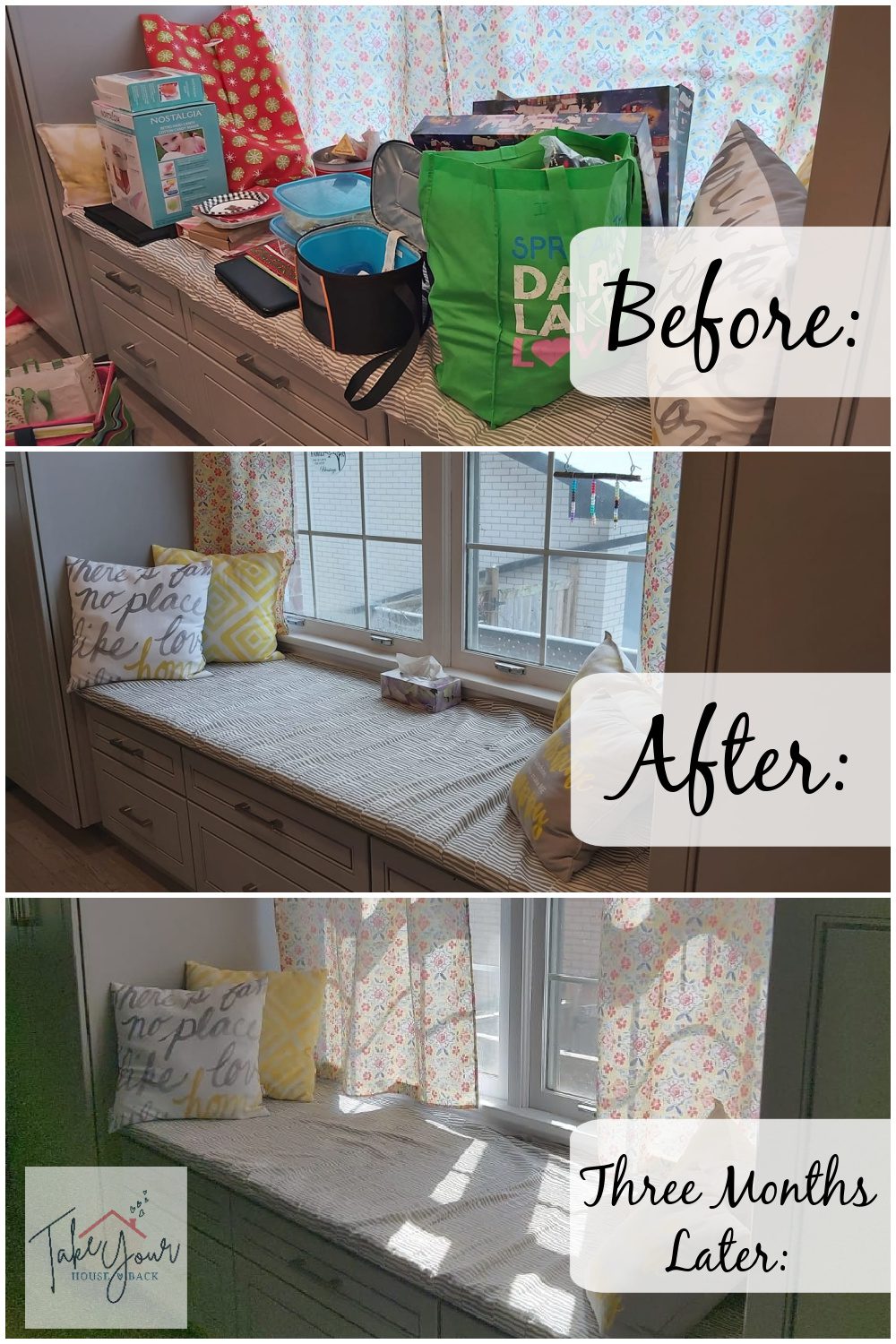 I LOVE before and after decluttering photos! I especially love the "three months later" photo. I know y'all know I know what a big deal that is.
Included in this post are some of my favorite photos sent in to share about the Take Your House Back course. Honestly, I cried tears of joy when I saw them. SO much progress! I am so proud of this course and of the people who are going through it and taking their houses back!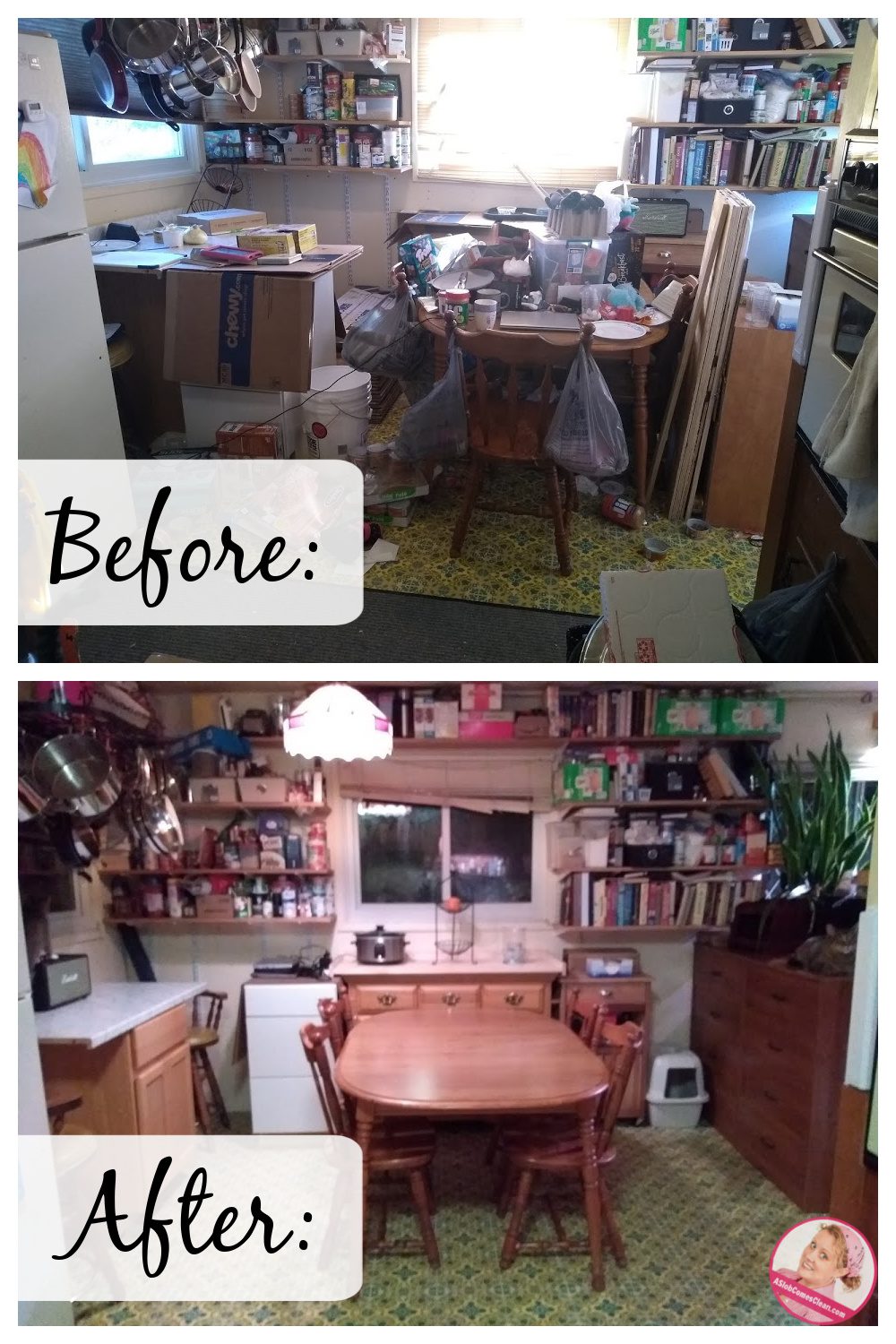 Here are some testimonials course members sent in: 
"I'm so grateful I had the opportunity to invest in the course, and I am making progress all the time, thanks to their wisdom and instruction. The course is also full of like-minded and same-challenged individuals who are just trying to make a difference in their lives and the lives of their families. It has been my best investment of 2021- by far!"
"I've been following Dana for a couple of years but this course has given me the boost I didn't know I needed. The girls bounce off and compliment each other so well. I feel like I know how to declutter thanks to Dana, but Cass and Dawn have filled in the gaps in my skills and mindset to complete what I started. I'm the type of person who enjoys organising, but could never succeed because I was missing the skills I needed to make it last and work for my whole family. Best money I ever spent!!"
"If you're considering doing Dana's "Take Your House Back" course, it is REALLY good (and I'm not getting paid to say that). I've only been following Dana since January, and I've made SO much progress (and have read her books and I'm catching up on her podcast), so I thought it might be repetitive. But I was curious (and I love supporting Dana), so I figured "why not?" and I just jumped in. It's really, really good and I'm getting so many new ideas/mindset shifts out of it. I'm about 1/3rd of the way through (in the first part – "how to have less", next is "how to do less," then "how to want less), but I love the interplay between her and Dawn and Cas, who I don't really know, but they add a lot of great perspective on decluttering and organizing. And it's funny! There's so much wisdom and understanding of human nature in these videos and podcasts–it's not just about your stuff. I find it very comforting."
"First of all, I just want to go hang out with Dana, Cas and Dawn! They are so sweet and supportive and fun! I've always struggled with clutter, then add a husband and two kids and it was like a bomb had gone off in my house. It gave me anxiety and I would constantly have meltdowns about it. My sister recommended Dana's podcast and I started listening about mid January and was able to join TYHB that round. Life changing for sure!! I already feel less stressed and more relaxed at home. I still have stuff to do but the main living areas are under👏🏻control👏🏻👏🏻"
"So if you're on the fence–I don't think you'll regret it. It's very different than I thought it would be, but completely exceeded my expectations. And it's pretty packed full–I've been watching multiple videos a day and I'm still only in the first section. And there's printables!!"
"I have to say thank you to the sweet creators of this course and all of you for your encouragement!! Back in August my now 9 month old had a seizure. Because it's rare for such a young baby to have one they told me at neurology to schedule with an epileptologist. The appointment must be scheduled six months in advance because it's so hard to get in with one. So today was the appointment. I was anxious about making it in time but I must have forgotten to set my alarm because I woke up at 8 (after a fitful sleep because our 3 yo twins were up a bunch through the night) the time I needed to be leaving!!! Before this course I would've been rushing and digging for clothes for me and baby, for keys, diapers and diaper bag. It would have been 15-20 minutes just trying to find everything I needed. Because I've decluttered and taken back a good portion of my house it was only a matter of minutes and I was out the door and made it in time!!! Thank you thank you thank you!!"
Here are some more comments left on an FB Live video that Dawn, Cas and I did together talking about Take Your House Back:
"The amount of $ saved with this new mindset more than makes up for the cost of this course."
"This course is amazing and makes such practical sense! Small slots of time can make a big difference in every area of your home. Don't wait for the "perfect time". It has made such a huge difference in our home!"
"I never would have paid for this course but after Dawn had already helped me so much with YouTube the trust was there and I am so satisfied with this purchase! It streamlined all the best advice!"
"The course has meant I've made progress I never thought I could make! and the Facebook group is so supportive -we really cheer each other on."
"Hands down the best money we've spent this year! It is SO worth it."
"I can vouch that it's a great course for those with chronic illness as well! Self paced and working with these wonderful ladies is awesome and life changing!"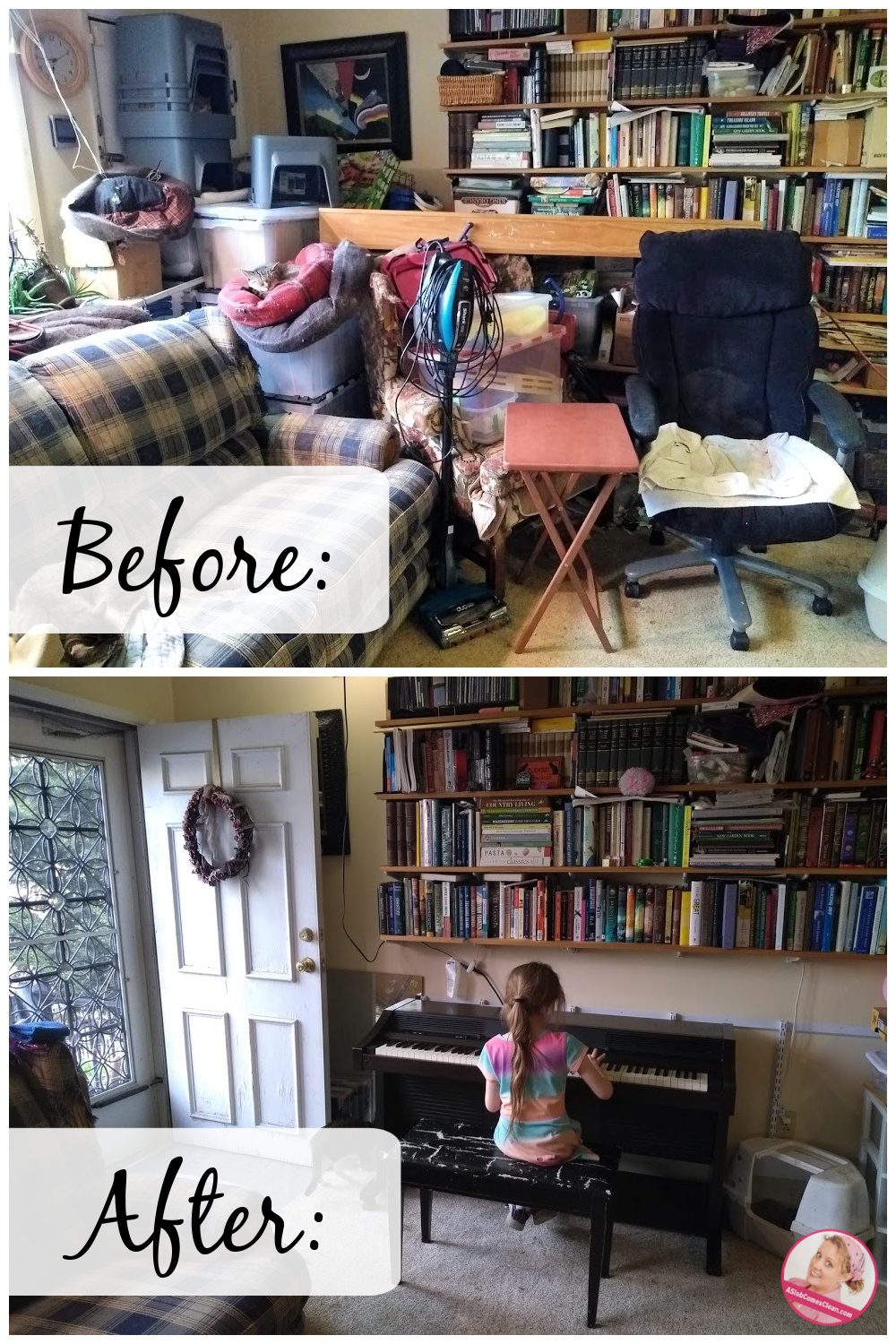 About Take Your House Back:
Take Your House Back is a course created by Dawn from The Minimal Mom (youtube), Cas from Clutterbug (Youtube, and upcoming HGTV show), and me. There are lots of instructional videos, podcasts, and printables. If you like the cheerleading and accountability of a Facebook group, there's that too, though you won't miss anything if you don't join the Facebook group because all of the course content lives on the site.
Once you join, you get a login and then have access to all the content so you can work through it at your own pace.
Go check out the course at TakeYourHouseBack.com. You can see the titles of the modules if you scroll about halfway down the page.