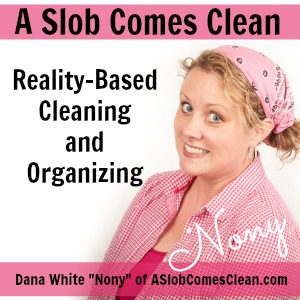 Podcast: Play in new window | Download
Living with other people can (hopefully) mean cleaning with other people. This presents challenges in any relationship. There are extra challenges for people like me who struggle on our own. I made some mistakes recently, which I'm sharing, but I'm also talking through some ways to help these situations go more smoothly.
Sponsor: Betterhelp.com/clean. A Slob Comes Clean listeners get 10% off your first month with discount code CLEAN.
--Nony