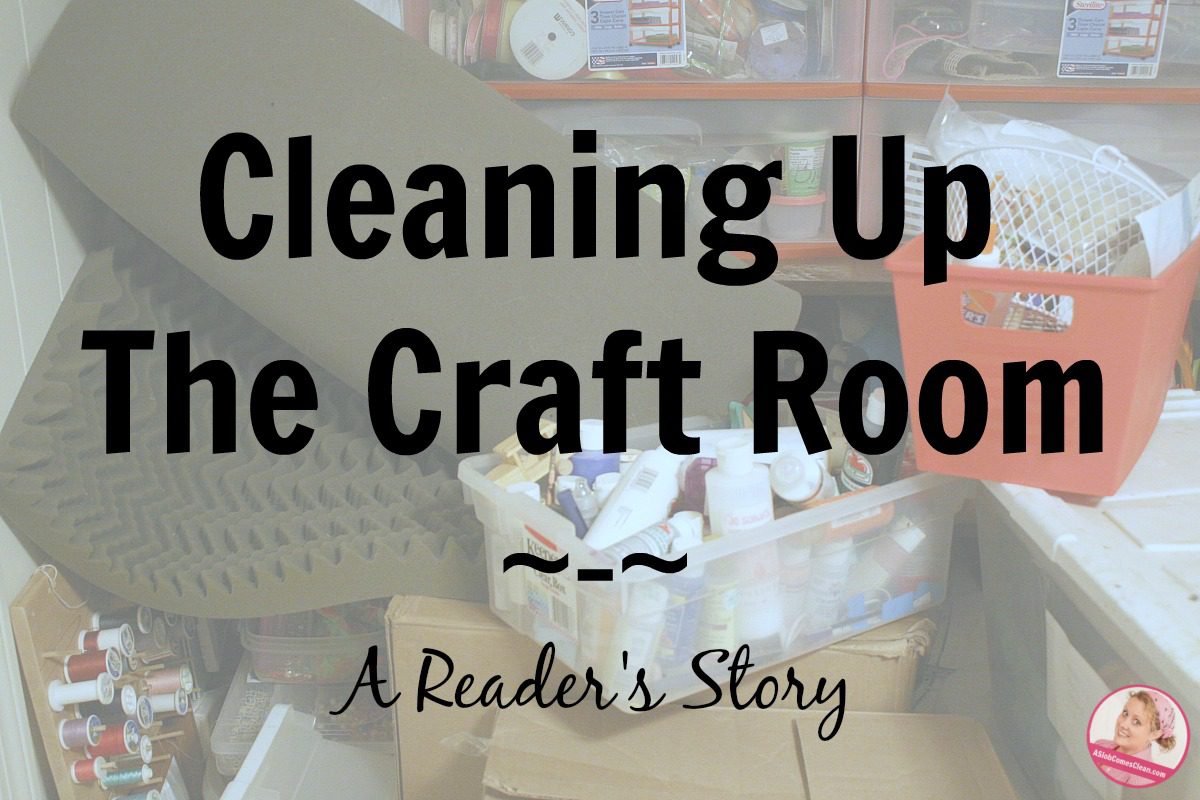 I loved this recent story shared by Andrea over on my Facebook page: 
I have a craft room where clean up has been neglected for a couple years, and where throwing "it" in became necessary.

Surely I needed an elaborate plan and back up helpers to ever see carpet in there again.

What Normal Friend could I call so I could figure out how to tackle this massively out of control room? Surely this mess would have to be different than all the other messes I've tackled with A Slob Comes Clean? One normal friend told me she could clean the room with my help in 3 hours . . . Nope. I can do this following the Slob Comes Clean method for any mess.

I dug out the trash can and started removing trash. Then I started tackling the easy stuff. I put things where they are supposed to be the moment I touched them. The difference in ten minutes was outstanding. It helped that I had donation boxes in the room with me and I donated two egg shell foams and a full size father bed that was leaking feathers everywhere through its cover.

How did I change my mindset from keep the feather bed to get rid of it? I decided if I wanted to keep it I had to run out right then and buy 350-or-better-thread-count fabric and sew the cover immediately. I didn't want to do that, so I donated it instead.

The room is not done. I got interrupted by life a few times, but every time I walk out of the room, or into the room, it just looks better. I appreciate better. Thanks Nony. Thanks Dana!

–Andrea Bell
The steps work. No matter how deep the clutter, you can do this. If you want them in instructional form, my book, Decluttering at the Speed of Life, is the best place to start. There's even a chapter on applying the process to craft rooms.
--Nony