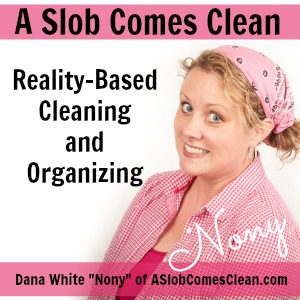 Podcast: Play in new window | Download
Do you ever feel like you've been decluttering (and decluttering and decluttering) but have nothing to show for it? It's very possible/probable that you've actually just been stuff shifting. (Sorry.)
I'm talking about how to avoid stuff shifting so you can make real decluttering progress.
Sponsors:
Sponsor: Blinds Chalet! – visit their website or call 888-633-7840! Use promo code "clean " for a special discount exclusive to A Slob Comes Clean Podcast listeners.
Download the Poshmark app and get $5 off your first purchase! Just enter the invite
code: clean5 when you sign up.
CanvasPeople.com is offering their popular 11 by 14 photo canvases for free this week only. You'll pay nothing – just cover shipping and handling! To get your FREE canvas text SLOB to 48-48-48. This offer won't last. Message and data rates may apply.
Mentioned in this podcast:
Storyworth – StoryWorth makes it easy and fun for your loved ones to share their stories, with weekly emailed story prompts! For $20 off, visit storyworth.com/clean when you subscribe!
Mentioned in this podcast:
Decluttering at the Speed of Life