Some words are kinda sorta interchangeable. Or not. Depending on the person using them.
If you want to get super technical, I suppose you could define decluttering, tidying, and cleaning like this:
Decluttering – removing clutter from a space
Tidying – moving things back into place and improving the general appearance of an area
Cleaning – eliminating dirt or other grime from a surface
But most of the time, I don't care about being technical. I just need to get things done. So whichever word helps me get started is the one I use for that day's inner monologue.
Like with this mess:
On a day when I'm feeling on top of things, I clean that right up. It's part of cleaning the kitchen. Things get put away and the dishrag comes out.
On a day when I'm not quite at the top of my game, I tidy it. I talk to myself and remind on-the-edge-of-overwhelmed me that this isn't actually an overwhelming mess. A few things are out of place and a little shifting and straightening will be worth my time.
But on a day when this one space is the tip of my clutter iceberg and it's hard to even focus because I'm so overwhelmed by the house or by life or by sheer exhaustion from non-house-related things, I declutter. That's how I, personally, work through feeling overwhelmed and work through the mess.
When I'm decluttering, I know from experience that the feeling of being overwhelmed will go away (or at least lessen) as I go step by the step through the mess. I start with the trash and feel a little better. I ask myself what's easy, put those things away, and my breathing starts to feel a little more natural. If I get stuck (whether because the item I'm stuck on is actually stick-worthy or I'm just dazed), I ask myself the first decluttering question and keep on working.
Here's the thing. I love words. I love re-framing situations. I love shifting my thinking and considering nuance to help me make progress. And I'm giving you permission to do the same thing.
Whatever you need to say in your own personal pep talk, say it. As long as it gets better, you're good.
The only thing that isn't okay is seeing a mess that drives you bananas, acknowledging that you need to work through it, and then not working through it because you know someone else wouldn't be as overwhelmed as you and would use a different vocabulary word. 
I know this sounds ridiculous, but it's a thing. A totally ridiculous thing.
It's letting "Why is this so hard for me?" be the last line of the story.
"Why is this so hard for me?" is a totally legitimate line for the middle of the story. It could even be the turning point. But a story that stops there is one that has no ending.
And no one likes a story with no ending.
Do whatever you have to do to make progress in your home. Talk to yourself in whatever terms you need to use to help yourself understand what has to be done.
"Decluttering" a space that someone else would "just clean up" isn't failing. Not doing anything is failing.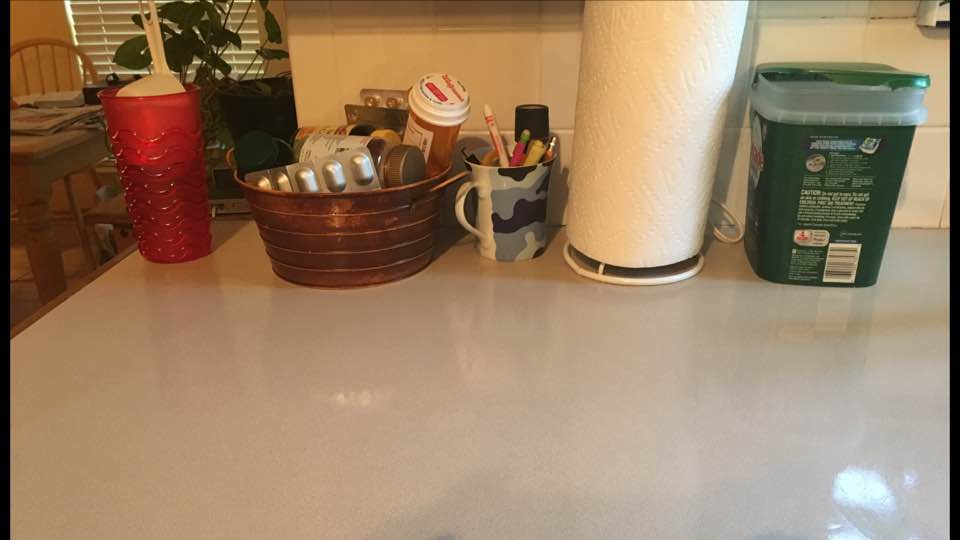 Note: I use my decluttering strategies on everything. On all the piles, even the appeared-in-one-day ones. It works for me. In my newest book, Decluttering at the Speed of Life, I teach my five step process and apply that process to all the areas of your home. I also address the hangups you have when dealing with messes, no matter how small or large.  You can get it here. 
--Nony