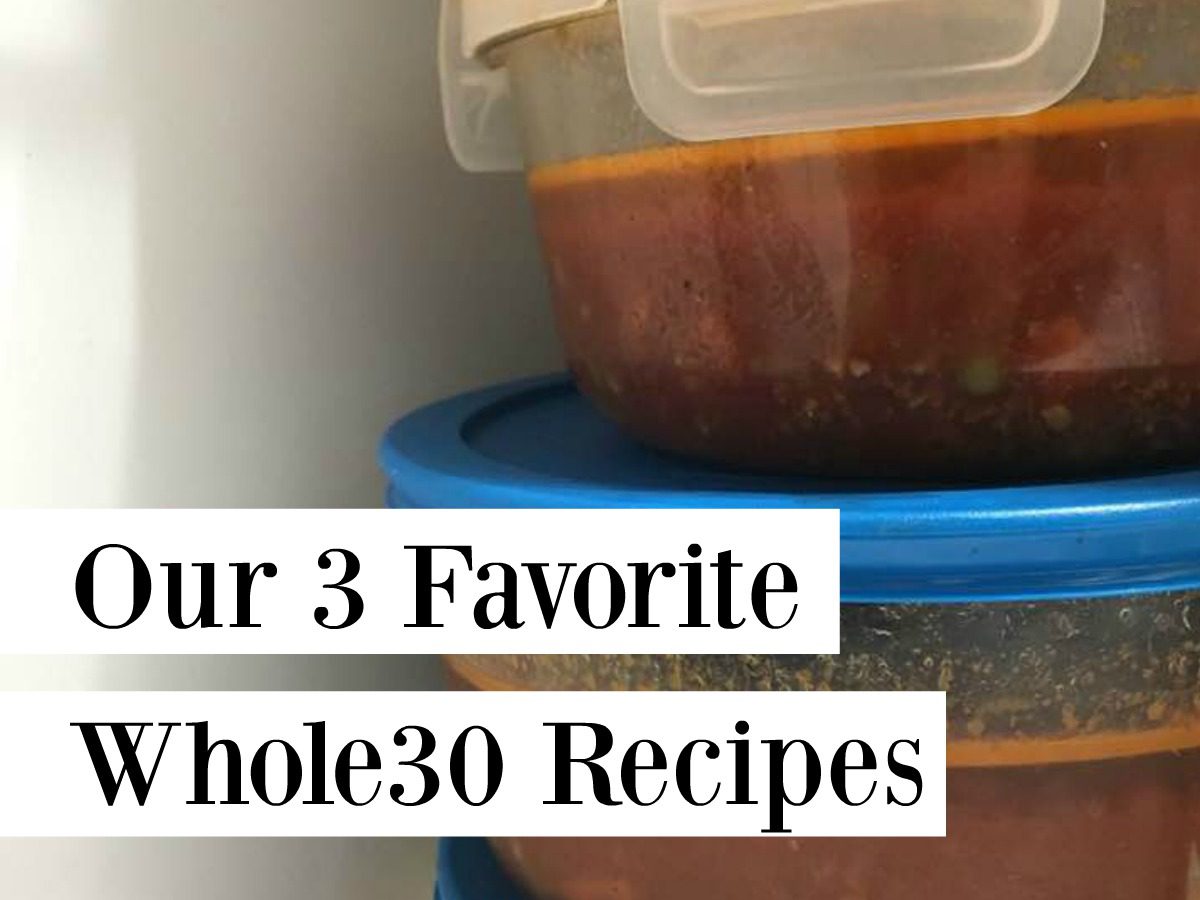 I don't think I've mentioned that back in October, Hubby and I started "a Whole 30."
Whole 30 is an eating plan where you eliminate certain categories of foods for 30 days. After the 30 days, you methodically add foods back in to see how your body reacts and how you feel. The goal isn't weight loss, but weight loss has been a lovely side-effect for me.
I haven't mentioned it because we most certainly didn't do it perfectly. We didn't do it perfectly because we decided to not worry about doing it perfectly. After a conversation about how we had to do SOMEthing about our eating habits/weight/health, and me mentioning that there was this thing I'd heard about called Whole 30, we decided to go for it.
That conversation also included discussion of how overwhelming starting a "program" like Whole 30 felt. We needed to start now, so we decided it was more important to just get going instead of spending a week (or a few weeks) researching and understanding all about it.
We read the basics on their website and then went for it as best we could.
And even though we're still doing it imperfectly, we've seen great results. We feel better and look better.
Starting imperfectly was hard because as a DIY cook, I just tried to think of recipes that fit the no dairy, no grains, no sugar, etc. specifications.
That was dumb, and the first week was pretty brutal.
The second week, I got slightly smarter and looked for recipes. On this thing called the Internet. I found so many that looked great and ended up tasting fabulous.
If you're considering "doing a Whole 30" I'm not the person to give any advice whatsoever, but I will say that I kindof love it.
See what it is by going to their site, where everything you need to know is free to read. They also have cookbooks including (affiliate link coming up) this new one with quick meals which I just ordered. 
I'm sharing our three favorite Whole 30 recipes that would be favorite new recipes even if we weren't on a special "eating plan."
Seriously, they're so so good.
I'm going to link to them and share the changes I made. My DNA causes me to not be able to ever follow any recipe exactly. I just can't.
First, this vegetable soup from I Heart Naptime. I make this every other week. The only reason I don't make it every week is that we don't want to get tired of it. The picture for this post is of the on-purpose-leftovers which are favorite lunches for both of us. I am super excited to have this soup this week to take with me when I record my audiobook. It's hearty and filling and total comfort food. It reminds me a lot of the vegetable soup my mother-in-law would  make that I could never recreate by guessing (and of course she didn't use a recipe).
Changes I make: I add a carton of beef broth. Or two. This makes it taste richer to me and not so tomato-ey. I use frozen peas and carrots instead of just chopped carrots. I leave out the chili powder, as the Rotel gives it a kick and I'm not looking for a super spicy soup. (Rotel is canned tomatoes and green chilis.) I add a little garlic salt to taste. We make it with beef and white potatoes.
Also, as you can see in this picture, this works great with my pre-cooked ground beef. Cutting out the step of browning the meat saves so much time and hassle.
Next, we're totally in love with this one. Creamy Bacon Mushroom Chicken. It involves bacon and chicken and cream sauce.
My entire family cheers when I make this.
The cream sauce is made with coconut milk, but whatever. It's amazing. No adjustments here (other than that she uses bone-in chicken thighs and we use boneless skinless chicken breasts), but do NOT ignore the part where she warns you that after the skillet has been in the oven the handle will be hot when you put it back on the stove. Seemed so obvious that I thought it was a little strange she had to say that. And then I burned my hand. So I'm saying it, too.
Lettuce Wraps (She compares them to PF Changs, but we compare them to Pei Wei.)
Early on in our first 30 days, we made an unexpected trip to visit someone in the hospital. We stopped at Pei Wei. I ordered their Lettuce Wraps which are surely not Whole 30 compliant, but were the best I could think to do in a moment of desperation.
Later, I found this recipe. My husband "can't believe how much these taste like the ones at Pei Wei." It has become a favorite for both of us. And because the meat is ground chicken (which I had never used before), it's very quick to cook. Ground chicken doesn't need the fat drained like beef does, and since I buy it only for this recipe (not in bulk), I don't freeze it.
I leave out the almond butter and the hot sauce and the green onions. I also use iceberg lettuce because that's how they were served (I think) at Pei Wei. I don't garnish with black sesame seeds.
I also take out portions for my kids before I add the water chestnuts. They're weird and think they taste like raw potatoes. I usually cook some rice for them to eat with the filling.
Whatever your current eating style, these recipes are yummy.
Things I've learned to have on hand:
Coco aminos. It's a soy sauce substitute that doesn't have any soy in it. It's expensive, but I'm willing to go to the one grocery store in my town that carries it.
Tuna. Lots of tuna. Tuna makes an easy lunch or snack.
Boiled eggs.
Clementines. In the early days, I binged on these like candy to battle my sugar addiction. I'm sure that's not what you're supposed to do, but it got me through.
Apples.
Ghee. (This is clarified butter.)
Compliant mayonnaise. I'll be honest. I got the closest thing I could find, but it's not truly "compliant."
Pecans. Please don't tell me if these are not supposed to be eaten on Whole 30. I seem to be allergic (or sensitive?) to almonds, so I need them. I bought the huge bags from Costco and ate them as crunchy snacks, often taking some in a sandwich bag in my purse. Since it's no longer the holiday season, I'm afraid Costco will no longer carry the big bags. If that's true, I'm going to be very sad.
I've also found the Paleo meal plan from PrepDish to be awesome. Paleo and Whole 30 are not the same thing, but have enough similarities that I can easily adjust the recipes. They're a podcast sponsor of mine, so you can get two weeks free to try them out here. 
Also, my friend Tiffany has a meal-planning service which includes a monthly "No Sugar No Flour" plan. Through January 11, 2018, you can use the code JANUARY to get 30% off. Go here to learn more. 
--Nony