I'd always wondered how wash and fold laundry service worked, and I'd always dreamed of doing it. Of letting someone else take over this task I don't love one tiny little bit.
The idea of dropping off wadded up dirty clothes and picking up clean and folded ones seemed like the definition of luxury to me.
So, last spring, when I was writing my next book (due out February of next year) and was completely overwhelmed since that already-overwhelming task was happening at the same time as end-of-school spring activities AND a kid in driver's ed four nights a week in a town twenty minutes away, I decided I'd try it out.
Even though I'm a cheapskate, I was desperate. And I have this blog where I can write about such things.
So how did it go? Well . . . . one week's laundry for our family of five (which includes two man-sized teenage boys) weighed a little more than fifty pounds.
FIFTY POUNDS!!! And that does not include socks, underwear or towels.
Y'all. At $1/pound, I paid more than fifty dollars to have someone do my laundry for me. Fifty. Dollars.
Yes, I did struggle not to hyperventilate when I saw the woman filling out the ticket. And that was cheaper than the other places I'd seen at $1.50/lb! Fifty cents doesn't seem like much, but for fifty pounds of laundry that would have been another twenty-five dollars!!!
So, I had pretty much decided this experiment was a failure even before anyone washed any of my clothes. I did like picking them up all neatly folded (so much neater than I ever fold), but I didn't like it $50 worth.
Yes, I'm totally aware that a better prepared, more logical thinking, less bananas-from-book-writing version of me would have weighed my laundry before I left the house. She wasn't around that day.
Yes, there have been days when I would have hauled my baskets off the scale and said, "Never mind!" but this was not one of those days.
But in all of this, you know what the worst part was? Look what I found in the bottom of one of those laundry baskets AFTER everything was washed, folded and paid for: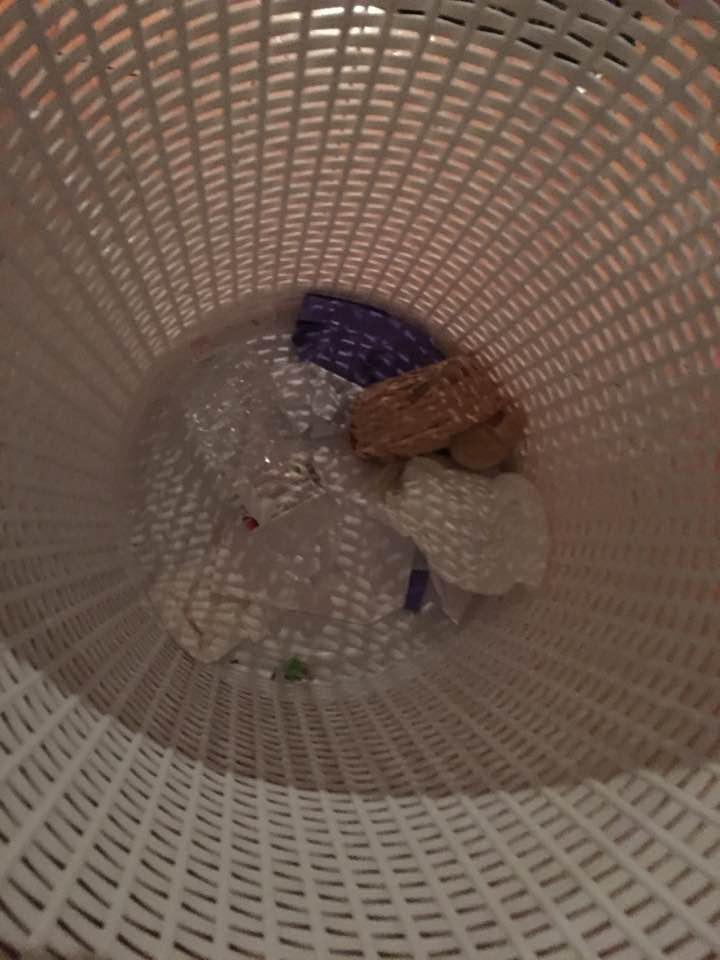 Right. Trash.
One of my kids just happened to have a little trash at the bottom of their basket.
Bad enough, but it gets worse.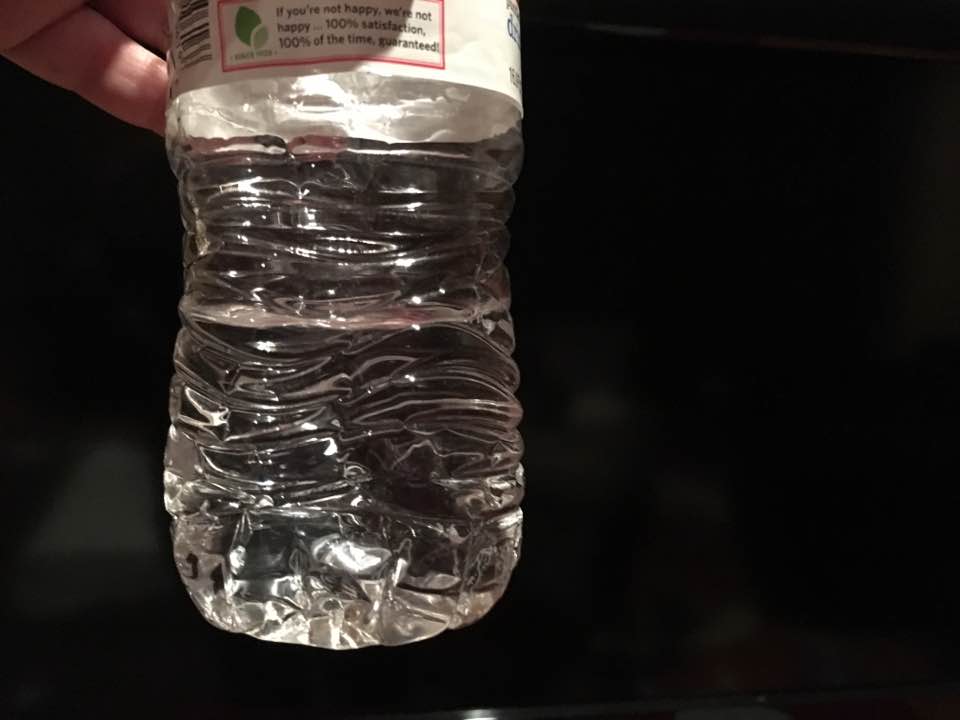 A little trash that included a third-full water bottle. I googled and that water weighed a THIRD OF A POUND!!!
It's been a while since this went down, but now that I've googled, that kid owes me 34 cents. I'm rounding up out of principle/spite.
So the ultimate lesson from this experience is that I'm more than happy to do my own laundry every week, especially now that I feel like I'm saving at least $200 each month by doing it.
Watch the video to see my in-the-moment thoughts.
Do you use a wash and fold service? Have you always wanted to?
P.S. I washed our socks and undies and towels. We didn't just drip dry, wear sandals and go commando for the week. I figured they were easy enough and kind of gross to send in.
P.P.S. Yes, I know for sure this was only one week's worth of laundry since I do have a laundry system that works. Do you have my book? It's way cheaper than $50 and includes the laundry routine that changed my world, even though I don't love laundry.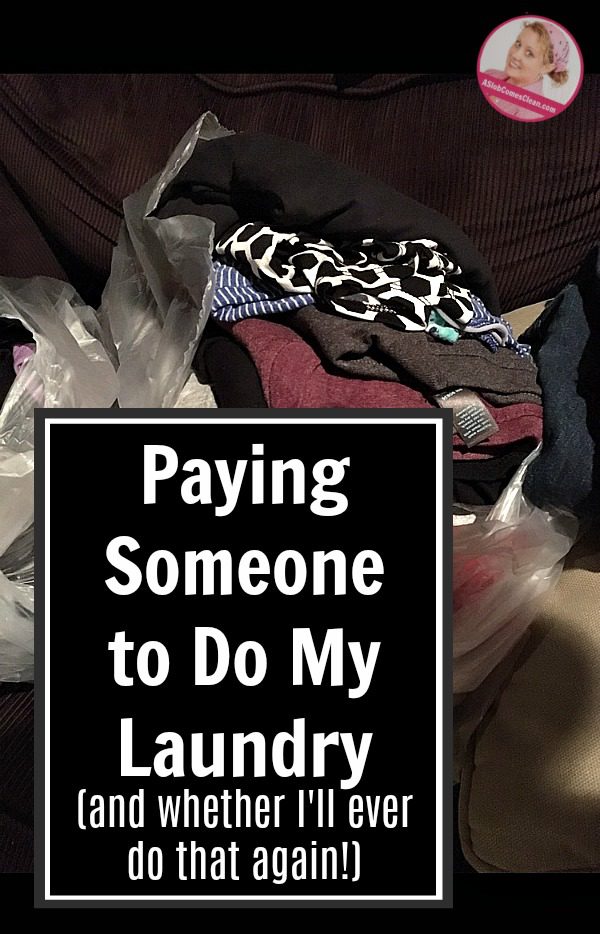 Save
--Nony