A few weeks ago, we received our second order (for a second sponsored post) from Blue Apron.  I shared our experience with our first order, and gave every last detail of how the entire process works in a post a few months ago. 
This time, though, I decided to answer the question: Is Blue Apron a good idea for inexperienced cooks? My plan was to have my kids help prepare the meals. They know how to make some basics in the kitchen (eggs, pasta, grilled cheese sandwiches, etc.), but I wanted to see how they'd do with the more involved meals from Blue Apron.
Technically, though, I already knew the answer to my question. A few weeks before I ordered, we were hanging out with my sister-in-law and brother-in-law in their new home. My BIL mentioned they'd been using Blue Apron, and absolutely love it. He shared that on one of their first deliveries, his wife wasn't feeling well, so he decided to cook the meal himself. And he made it clear that he almost never cooks.
He was so proud of the dish he made, and my sister-in-law was completely in shock at how delicious and FANCY it was. He even took a photo:
Seared Chicken and Pan Sauce
He was able to follow the directions, and loved that there was no wasted food when he was done. Ingredients arrive in the exact amount needed for the recipes.
But he's an adult. And a college dean.
What about a 10 year old and a 13 year old?
My answer to that question is that they did a great job, but they needed me there to help and answer questions. Maybe this was because I was nearby anyway holding a camera, but I was glad I was in the kitchen with them.
The instructions on the Blue Apron recipe cards are clear, but you do have to follow them, and keep track of where you are. As I shared in my last post, these are not pre-prepared or semi-prepared meals. You receive whole ingredients needed for the recipe they provide. You have to wash them, slice or dice them, and cook them as directed.
It's real cooking. No boxes or mixes or frozen stuff involved.
Since I don't use shallots or scallions, I was thankful for the fact that many of the ingredients come in a labeled package.
And, like my brother-in-law, I love that you get just enough of what you need:
We always have honey. Creme fraiche? Not so much. (Again with the needed symbols!)
And yay for the experience of cooking with shallots and creme fraiche, but not searching through the store for them, having no clue what we are looking for.
So the answer to the question about inexperienced cooks?
Yes, it's good for an inexperienced cook who is interested in the whole process of cooking and has the maturity and attention to detail to follow clear but complex directions.
It was a fun experience to do with my kids, and they learned a lot, but I wouldn't turn them loose on a Blue Apron box unless they'd proven themselves ready to tackle complicated meals.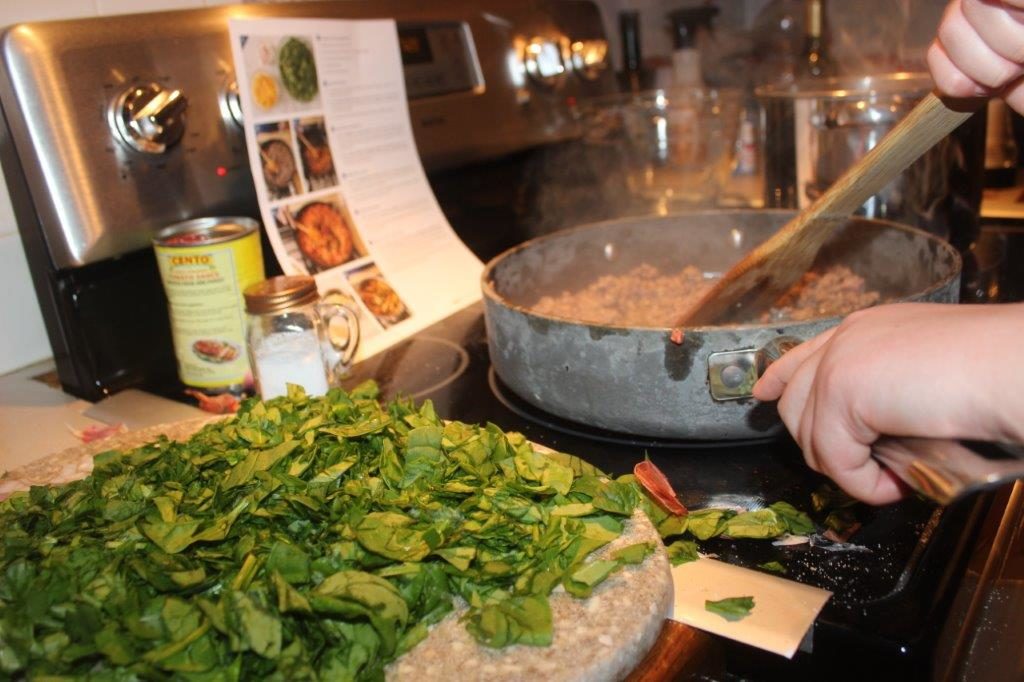 For me, as an experienced cook, these meals were very doable. And they were delicious. We loved, loved, loved the Beef Ragu, though my daughter felt bad that we all raved about it (which was her dish) more than we did for her brother's dish, the Shrimp Etouffee. She's nice like that.
But the Shrimp Etouffee was really good, too. I especially loved the super fresh shrimp. You really can't beat super fresh shrimp.
If you watch cooking shows, and would love to try some "real" cooking with fresh ingredients, but the planning and shopping are keeping you from doing it, Blue Apron would be a great way to do that. It's convenient, thorough, and totally attainable.
NOTE: this trial offer has expired. And the first 25 of you to try it will get three free meals on your first order. Click here to try it.
To be clear, "three free meals" seems to mean three free servings, or $30 off.
But mostly, go check out the recipes. Then try it out with my discount here! 
As I mentioned earlier, this was a sponsored post. That means I was paid for my time spent trying the product, taking pictures, and creating this post to tell you all about it. All opinions and experiences and lack of knowledge of the difference between shallots and scallions are mine.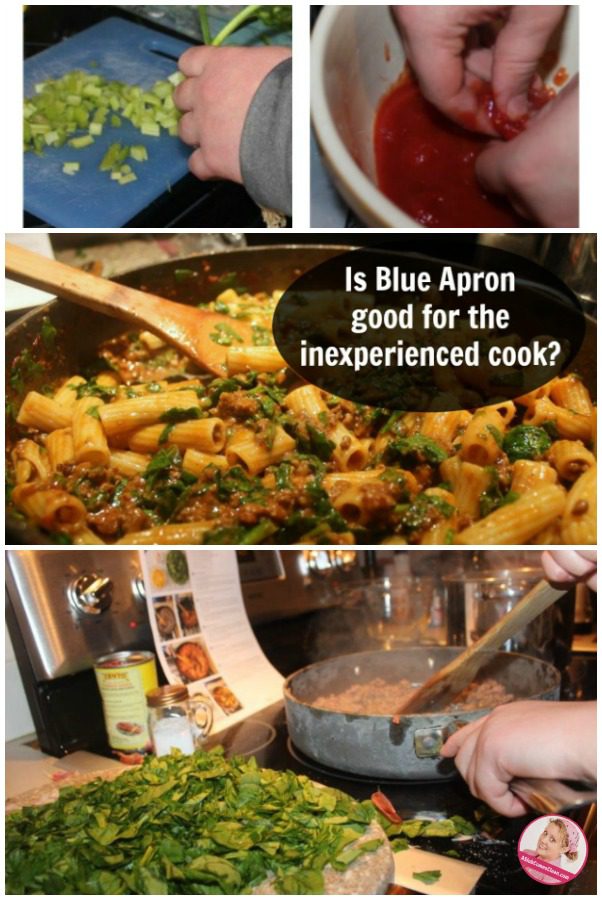 Save
Save
--Nony