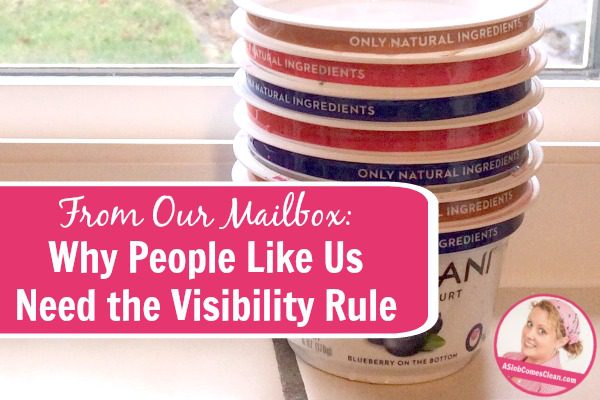 Oh my word, I love this note I received after my recent podcast about the Visibility Rule. My FAVORITE part is how she was just thinking how much better she was doing. That is EXACTLY what happens to me, over and over again!
Hi Nony,

I've written to you before. You actually read one of my emails about having a housekeeper on a podcast! (Hello 15 minutes of fame!)

Anyway, I always listen to your podcasts when I am cleaning up before my housekeeper arrives. This week I was listening to the one about visibility and I was thinking about how I have become so much better about this rule because of what needs to be done before she gets here each week: surfaces, floors, dining room table, etc.

Then suddenly I looked up and realized that she would be here in ten minutes and I had spent the last 15 minutes cleaning paint out of old yogurt containers. While my family room looked like this:

So I guess I haven't improved quite as much as I thought.

Thought you would enjoy that!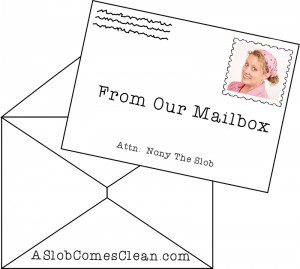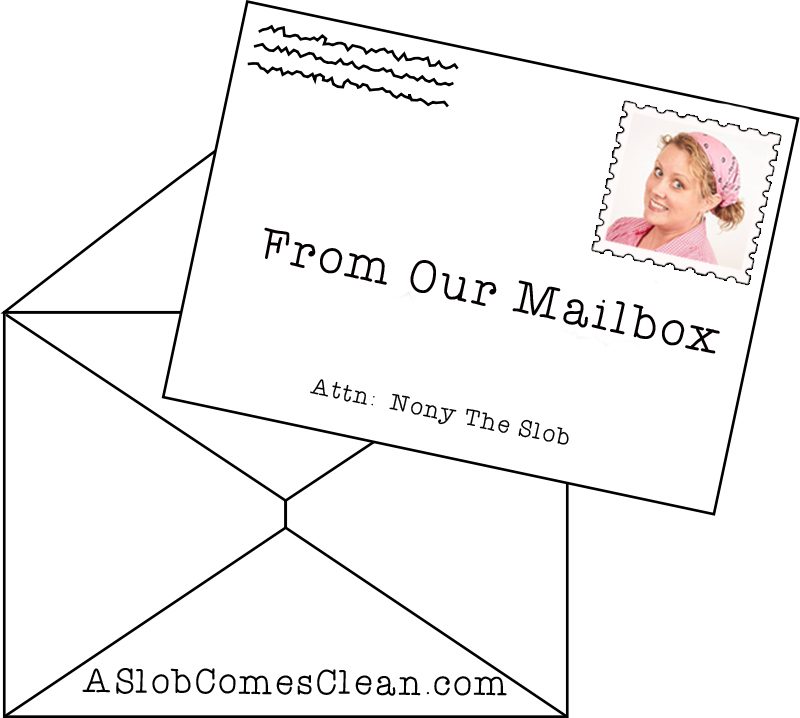 To read (or listen to) more of my thoughts on having a housekeeper check out these posts: