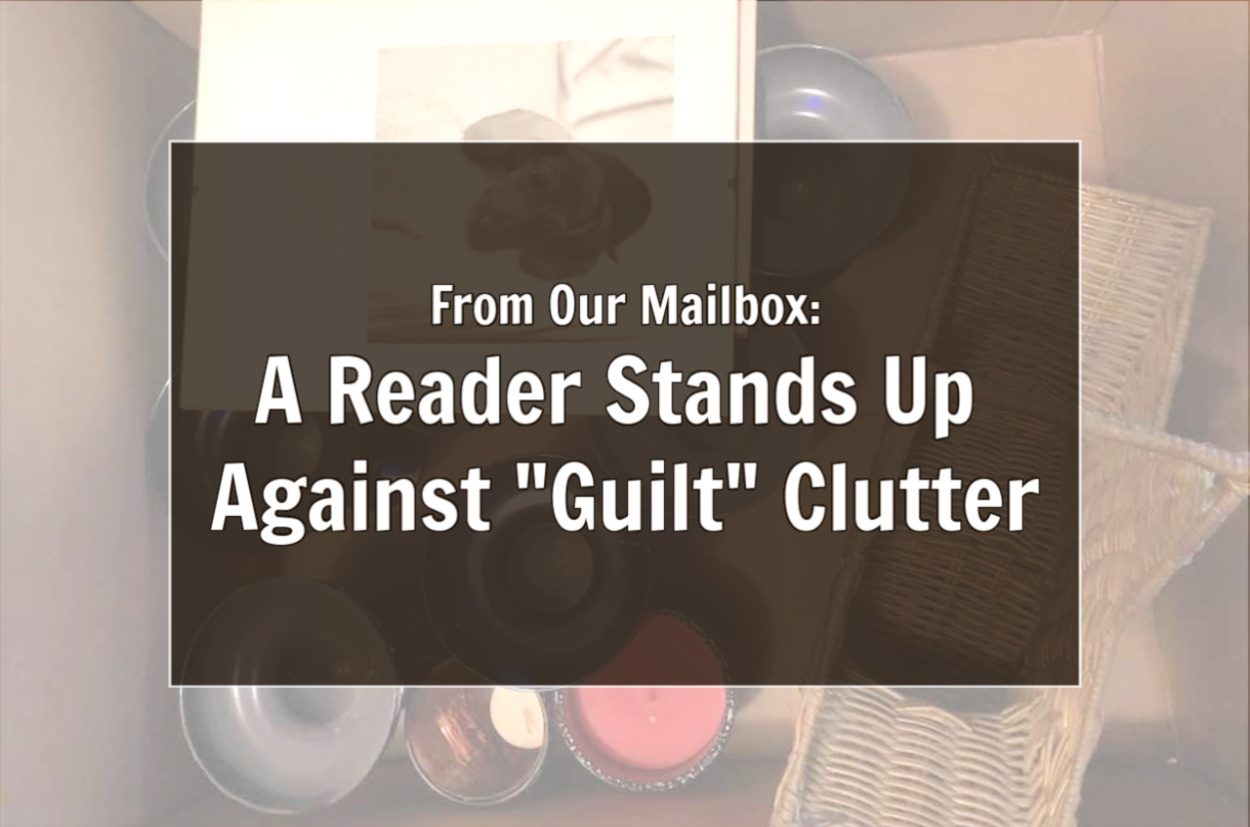 I LOVED this message I received from one of you (who asked to remain nameless) recently!
I just wanted to drop you a note to say thank you. I recently read your article about "guilt" clutter, and it hit home with me.
I have a very well intentioned friend who constantly drops over bags of "stuff" that she finds around her house or at the op-shop (thrift store I think you guys call it?).
Anyway, I have always politely taken the bags, and said "please, the gift is seeing you, you don't need to bring gifts". Yet, the next day she shows up with another bag (and looks around the house to see where I've put the other items she's gifted).
Earlier this week, she said she was on her way over with a complete cane outdoor setting. I had to be very firm. I explained that I'm struggling to keep the house under control with 2 kids & working full time, and I'd decided to have a clean out. Every surface will be cleared of nick knacks, kids toys sold or donated except for what fits on their shelving, and I didn't have room for a cane setting (because I already have an outdoor setting that she has sat at on numerous occasions), but if she wanted me to sell it for her, I could do that & give her the money.
I thought I'd gotten through to her, but when I got home from work, I found an old, yellowed quilt sitting at my front door. So I donated it to an animal shelter.
She asked me where the quilt was, and I told her I had re-gifted it. I was met with a stoney silence & a pair of raised eyebrows, but I haven't had any mystery parcels dropped of since, and she is still talking to me, so maybe, just maybe, she finally heard me?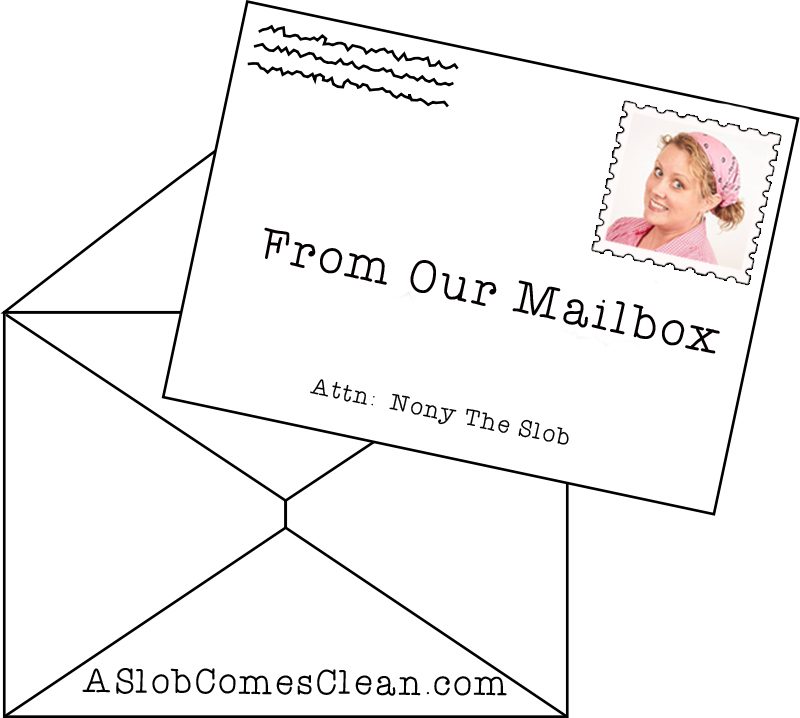 Love it! Have you seen my Clutter Guilt videos?? And Clutter Avoidance ones? If you're not a video watcher, there are scripts you can use!