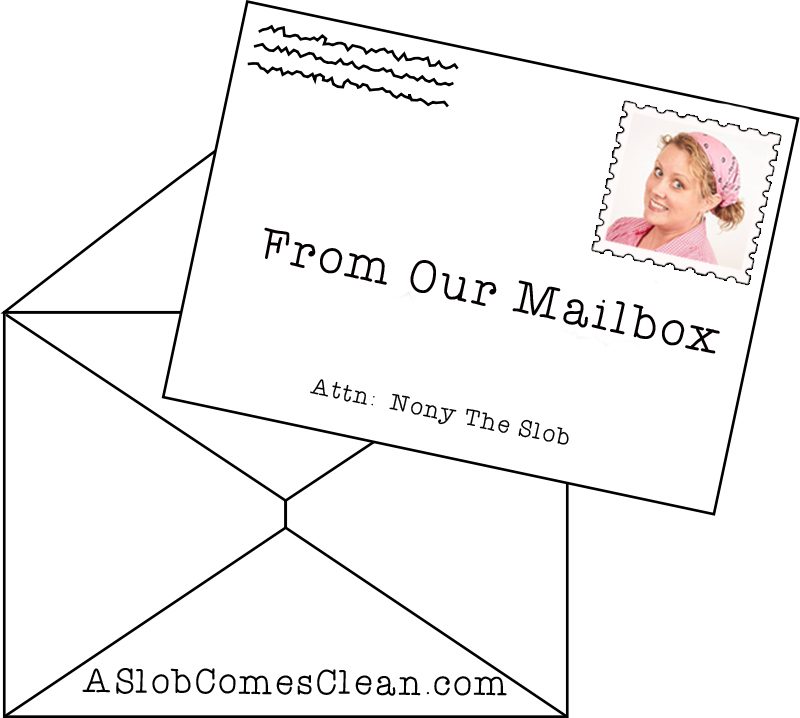 I loved this email I received recently. I love seeing how simply changing attitude and thoughts about what is possible can make such a huge difference!
Hi Dana,

I just wanted to write you a little message, thanking you for sharing your journey through your blog. Someone on a mother's Facebook group I'm in shared your Facebook page, and I looked at it, thought it was interesting, and put it aside – because 'those sorts of blogs' never really work for me.
But something drew me back to your Facebook page, and then to your blog and your podcasts and something clicked. I'm also a life long slob, from a long family line of slobs, full of excuses and procrastination. But listening to your 'slob story' on the podcast (and then buying the ebooks with Years 1 and 2) made me realise that I don't have to accept that 'it's just the way I am' and that it really wasn't too hard to make that extra bit of effort and have a nicer home.
I especially wanted to thank you today, since it's the day my husband comes home. My husband works away – we live in Australia where a lot of resource and mining related jobs are remote towns and workers are knows as FIFO (Fly In Fly Out) workers. We've lived the FIFO life several times during our relationship and marriage and when it comes to housework, it tends to go the same way – he helps me tidy when he's home and leaves a 'surface-tidy' house when he goes away. Then I spend the next ten days (or 2 weeks, or once 4 1/2 weeks – we won't talk about that) making a mess because 'that's just who I am'. Then the day he's due home, I race around 'cleaning' (by shoving everything into my study/sewing room – which I then can't use), snapping at my toddler and feeling guilty if I spend time on anything but housework.
But this time – the first time since I discovered the podcasts and blog – will be different. This will be the first time ever he comes home to a cleaner home than he left. He won't feel the need to frantically clean this weekend so the house doesn't completely disintegrate around us, and will get to spend more happy time with our son and me (and Christmas preparation!). And I'm so relaxed! I went to a Christmas break up party this morning without once feeling guilty! And though I've done some cleaning today, there was nothing I *had* to do – it was all just things which made our house extra nice (ok, and let me close the linen closet properly).
So thank you, thank you, thank you so much for being so honest in your blog and allowing me to realise that my slobby behaviour isn't set in stone. I'll be continuing to read and listen, as I continue to make my house – and my life – a happier place.

--Nony