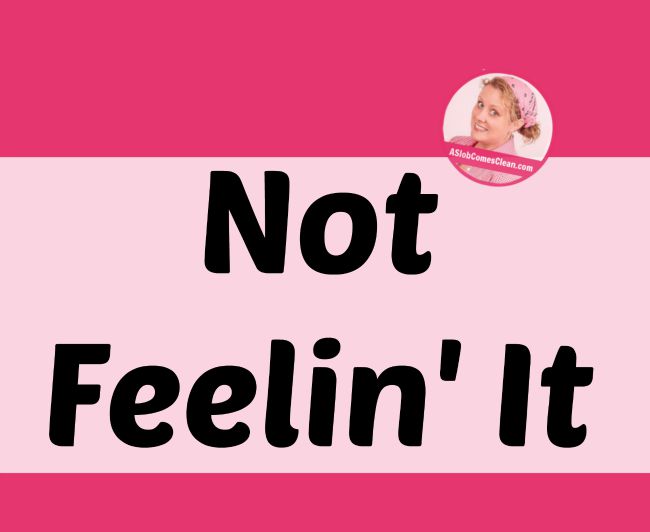 I've been in a funk. A funk that makes me feel like I have nothing worth writing on here. I'm hoping that if I just write about the funk, the funk will go away.
Here goes.
I'm tired. And a little stressed. I've mentioned my mother-in-law's health in passing, but it's not a passing thing. It's a thing that is greatly affecting our entire family. She's 82. She has osteoporosis. I never knew what that really meant until she started dealing with the horrible effects of it.
Basically, almost two years ago, she started having severe back pain. She'd been in the hospital for an asthma attack right before the back pain started so we thought it was a muscle thing related to being in the hospital bed.
Finally, when it didn't go away, we found out she had a compression fracture in one of her vertebrae. Thankfully, there's a newish thing called kyphoplasty that helps. But it involves time in the hospital because she has to go off her blood thinners before the procedure and then be monitored for blood clots after the procedure.
It was a relief when she got relief. But then it happened again. And again. And again and again.
The poor woman used to be 5'8″. She's now, maybe, 5'2″. Any little thing can cause a fracture and we often have no idea what happened.
And now, in the past month, she has been in ICU for almost three weeks and on a ventilator for almost two. The lack of mobility combined with what would be normal everyday illnesses for most people brought about severe breathing issues to the point where we were told we "need to be ready."
Thankfully, she's doing much better and we're hoping they will take out the ventilator tubes soon. (If you've never seen what it really means to "be on a ventilator," just know it's awful. So much worse than I ever imagined.)
Now, the challenge will be to figure out what's best for her to get the care she needs.
But that's life.
It's just another example of how planning exactly how things will work in an ideal, house-is-perfect-all-the-time world is pointless. Life happens. It throws crazy things my way. I want to live those crazy things, though, because they're usually the things I'm so glad I did.
Meanwhile, in the midst of all the craziness, I'm doing the dishes. I didn't do them last night. Honestly, I just didn't want to. I was exhausted.
But I did them this morning. My dishwasher is running right now. I'm thankful for the focus I've been able to place on my home through this blog for the past five years. It has allowed me to fully UNDERSTAND that in the midst of crazy, out-of-my-control times, that one simple routine will go far in the quest for sanity.
Thanks for listening.
———————————————
If the craziness of life makes you feel like you're spinning your wheels and you don't know where to start, I recommend my e-book 28 Days to Hope for Your Home (Not for the Mildly Disorganized).
--Nony