Love this decluttering story from one of you! Oh, and the e-book she mentions about decluttering?  It's now included in my new book How to Manage Your Home without Losing Your Mind!
I finished reading your book about decluttering a month or so ago. One of the tips about "would I know I had this if I needed it in the future" came into play today. We just had a party for my 4 kids' ages 8, 5, 3, and 1. I was about to wash and store the candles until that thought popped in my mind.
Then I asked myself… Am I willing to hold on to these for a minimum of 2 years (or 3) until the next child in line turns that age?
Will my then 8 yo BOY want a purple glittery candle?
Will my then 10 or 11 yo GIRL want mis-matched number '1's on her cake?
Will my then 5 and 3 yo BOYS want the same colors their older brother wanted? Who knows?
But the candles were .97 each.
I'll just toss these and spend another 4 bucks on candles next year, and probably from now on. Thanks for having a brain like mine, and sharing so openly about how to make it more 'normal-ish'.
Adding this decision to my list of 'Things Normal People Don't Worry About'.
_____________________________________________________________
Go here to read about the decluttering question she's talking about.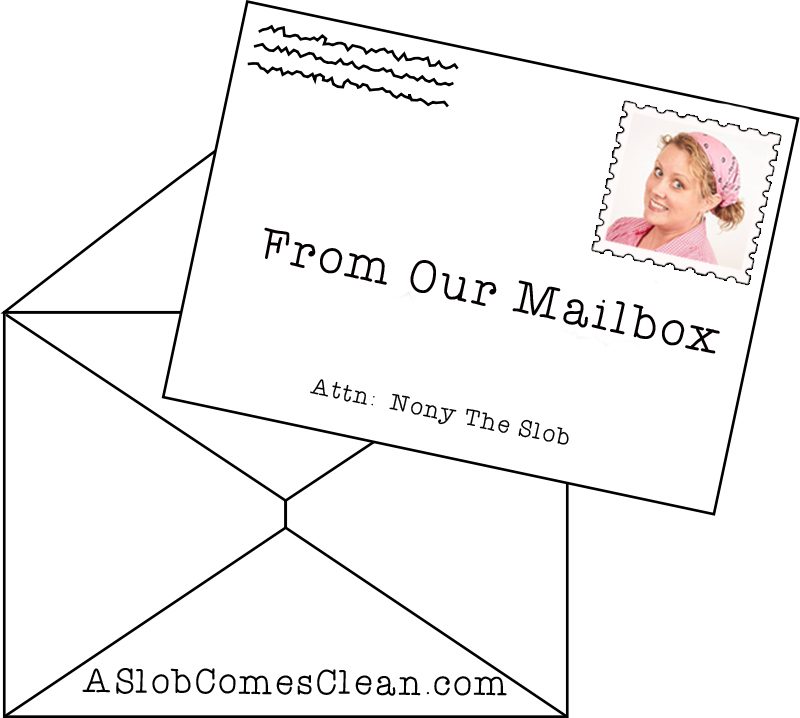 Save
--Nony