Today I'm sharing an email conversation I had a while back. I asked the emailer if I could share since her struggle is one many of us have faced.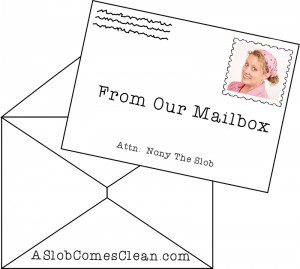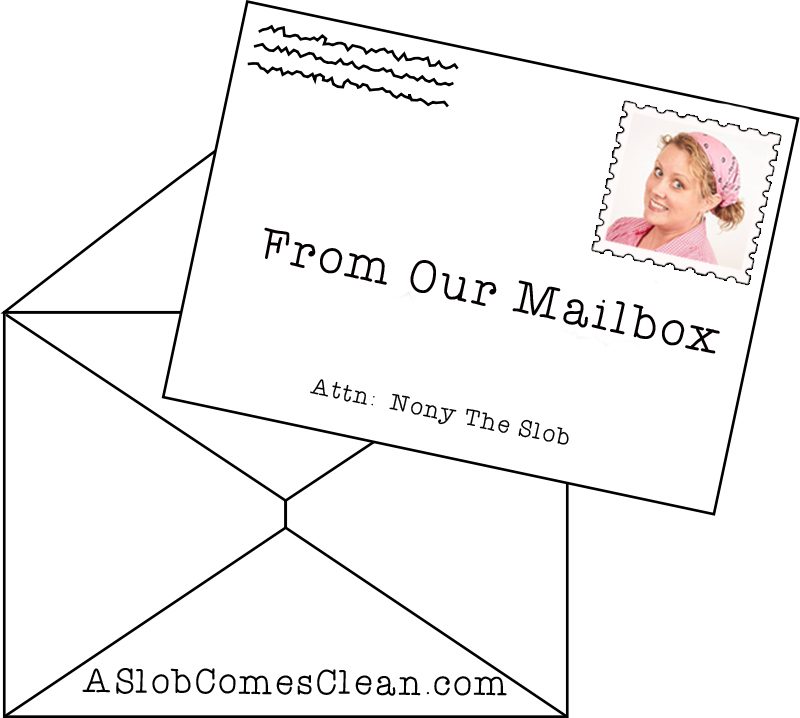 First Email:
Hi Nony!
I have watched your videos and ordered your books (and actually read them!) and have a project I feel totally clueless about. Thought maybe you might have some suggestions? ( I know you are busy so if you can't reply- I will understand- but I hope you can.)

I moved into this house 2 years ago and chose the small bedroom for me, giving the master bedroom (and bath) to my adult disabled daughter since she hoards (and no – not much I can do about that) and who has had her own place previously and DOES need her own space.

So I chose the small bedroom for me, even though there is a larger bedroom that I think would work better for me.  It would mean moving the office/ junk room into MY old room by I'm pretty sure I could set it up so it works (even though it is pretty visible).

What I would like to do is to move me into the spare room.  It would be WONDERFUL for me with a walk in closet and room to actually walk around my bed.

But I don't know where to start.

The idea of taking everything out of the spare room and putting it into the living room (which is what I would have to do) then moving all my stuff into the spare room… well, how do I do that?  I cannot do a HUGE project- just cannot.

I already know that quite a bit of stuff from the spare room could be tossed without me going into a conniption fit (I'm actually working on that!) but there is a lot of furniture and boxes in there.

If I could wrinkle my nose ( like Samantha on "Bewitched") and have the rooms swapped – that would be wonderful!  But alas- it's not an option.

I can ask friends (or **gasp** – hire someone to help me ) but I'm not sure how to start. Or end.

I also am aware of the many things in MY current bedroom (with the tiny closet) that I could let go of.

Ideas?

Cleaning is the last thing on my list- so no worries about that stopping me.

Ok then-

Thank You!
My Reply
I think you answered your own question! You mentioned that both rooms have things you know you could get rid of.

It seems like the overall project is what overwhelms. Go ahead and declutter those rooms down as much as you can, and then reassess how big the project will be. At that point, too, you would likely be more willing to ask a friend to help for a few hours.

Hope that helps!

Nony
Final Email
Nony, how right you are.

I am smarter than I think I am. I just forgot! And I needed a reminder of what has already been working in other areas of my house (and life).

I re-watched one of your videos last night.  (Thank you God for sending me Nony- who understands slob vision and how my "interesting" brain rolls- AND has figured out some stuff that actually works!)  I told my self, "Self-you silly girl- just go in there and start tossing first. Then figure out what you want to do- maybe with less stuff the bedroom might work for you. Maybe you still might want to swap rooms (that makes my head hurt just typing that)-but if you do – you will have to have decluttered both rooms first and that in itself will make you feel better and be able to make a rational ( maybe….) decision – or ask someone better at arranging furniture than I – to help at that point."

I also reminded myself "Bewitched" was a made up person- and had magical powers-especially in her nose.  I am real and alas- have NO magical powers.  Not even in my nose.

I've made HUGE strides in other rooms (not that a normal person could tell) – using what you advise- so will just do more of that. It works for me and DOESN'T make my head hurt (ain't it awesome how that works?)

Chin up, chest out, music on.

Thanks Nony!
"Chin up, Chest out, music on!"  What project do YOU need to tackle?  Tell me in the comments!