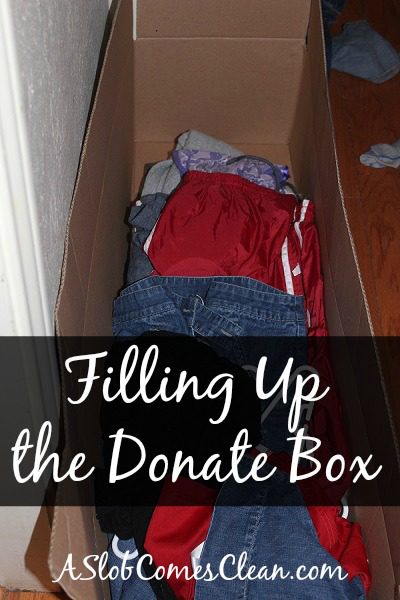 With end-of-school-year-madness already beginning, I've been so very good about putting things into the calendar on my phone AND setting reminders to appear the day before and hour before.
Really, that kind of brain-saving technology was made for me.
But I hadn't remembered to put Monday's donation pick-up on my calendar, so I was excited that I remembered BEFORE the 8 a.m. designated set-it-outside time.
(I've missed the last few months . . . )
But when I went into my room to grab my current donate-able Donate Box (complete with swooshy pants), I was disappointed to find it wasn't full.
It just didn't seem right to donate an un-full box from the home of a Slob Blogger.
Don't worry! I told myself how idiotic I was being. Then, I happened to look up and see the pile of empty, waiting-to-be-a-Donate-Box boxes . . . in my Master Bedroom.
As I was hauling the overly-long box out of my room, I walked by the Laundry Room.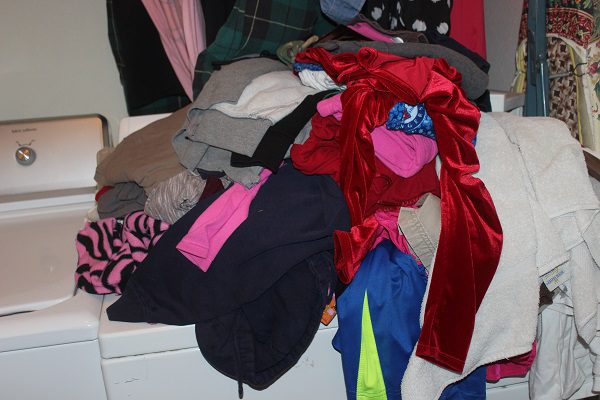 The Very Scary Laundry Room.
And I saw that pile o' clothing on top of the dryer.
I've been piling out-of-season and outgrown stuff there for . . . ummmm . . . a while now.
In just a few minutes (probably less than four), I pulled out the donations and my box was full!
I'm glad I did that, but even if I hadn't . . . it's essential to follow the Slob Law:
Never pass up an opportunity to declutter, no matter how small the pile o' stuff that's leaving your home.
(That's not a real law. I just made it up.)
Oh. You're noticing the random socks and such on the floor? It was Laundry Day and that's my sorting spot!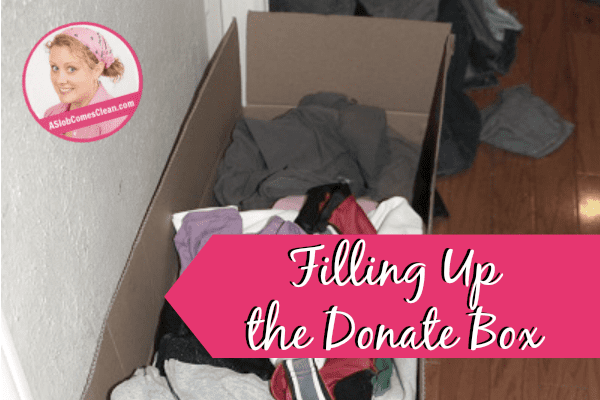 Save
Save
--Nony