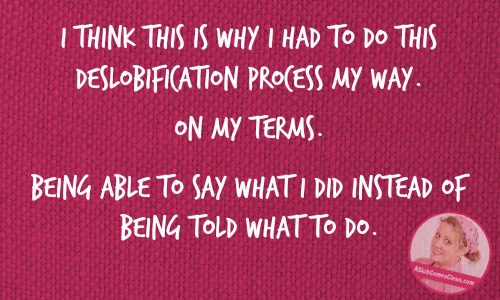 In the quiet darkness, it sounded.
The irritatingly melodic sound of my alarm.
I knew what it meant. I knew the time. And yet I lay still.
My only goal was to stay one with my bed for a few more minutes. If the oneness continued for too long, the sound would come again. In 9 fleeting minutes.
Around minute 7, I grunted internally and allowed self-pity to have its moment. It was time.
And just as I was about to push my body out into the cold . . . a voice said, "Are you going?"
And I, before the final "g" on "going" had been uttered . . . I scream-shushed, "SHHHHHHHHH!!!!!!!!!!!!"
No moment was taken to consider how best to respond. The psycho-shush came spewing out with no warning.
And what does that uber-shush mean?
Well, basically . . . I'm stubborn. And even though I have been hearing that blankety-blank alarm at 4:45 a.m. each Monday, Wednesday, and Friday for more than a month and a half now, I don't like to be told what to do.
I like praise. I like encouragement. I like it when Hubby brags on me and comments on the body changes and admires my sweat when I get back home at 6:10 a.m.
I even like the workout.
But I do NOT like pressure. Not once have I missed. Not once have I stopped that idiotic electro-chiming and rolled over to sleep for another hour and a half.
Praise me, but don't tell me what to do.
Mmm-kay, so I have issues.
And sometimes they come out in really-scary-shushes in the early morning.
I think this is why I had to do this deslobification process my way. On my terms. Driven by being able to say what I did instead of being told what to do.
I know. Not the world's best quality, but it has served me well in other areas. When I'm directing a play, I believe that the craziness of my eyes and the level of fear experienced by those around me is directly proportional to how good that production will be.
It makes me think of the statement I often made regarding the amazing intensity-of-purpose demonstrated by my own toddlers. "If we can channel this stubbornness, he'll/she'll do great things someday."
So, is this a common trait among those who share my "issues"? I feel like it is.
I'm asking you. If you're reading this, you just might share my "issues" and I'd love to know how stubborn you are.
And since several of you have actually asked me to talk about exercise (???), I'll share what I'm doing. I've been going to Camp Gladiator. It's a boot-camp style workout, and the class I go to is at 5 a.m. Outside. In the cold or wind or whatever. It's crazy-talk, but I love it. Here's the link to the main website since it's a lots-of-different-states thing. And if you happen to decide to try it, please (pretty please) use my email " [email protected] " as your referrer. Any CG contender (as they call us) can get referral credits and I'd love to get some!
P.S. When I workout, I look nothing like the people in the pictures on the website.
Save
--Nony