Affiliate links? Check. Bragging? Check. Photo of a book with cover design colors that makes me happy? Check.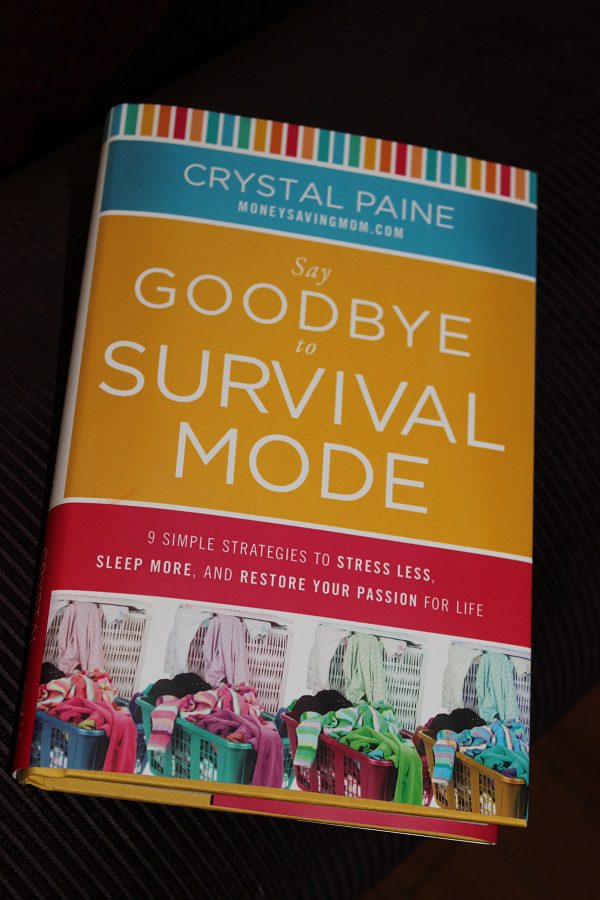 Isn't that fun cover?
I'm currently reading Say Goodbye to Survival Mode: 9 Simple Strategies to Stress Less, Sleep More, and Restore Your Passion for Life
, but before I even received the book, I had a very favorite page.
Page 145.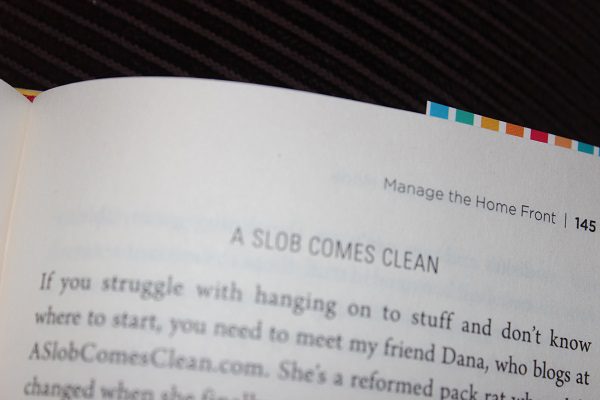 Why? Well . . . maybe because that's MY page! I've met Crystal Paine (the author) before, and she is an amazingly encouraging person. But she and I are rather different. So it meant a lot to me when she asked (last year around this time) if she could interview me for her book. She respects that we have different approaches to things and wanted my perspective.
I really like this book. Crystal is extremely flexible but also encouraging as she gives strategies to move out of survival mode in various areas of life. She's honest about her own struggles with postpartum depression, overcommitment, and people-pleasing-tendencies.
Sometimes survival mode is necessary, but when it's a constant, something needs to give.
Ultimately, this book is Crystal's story of being purposeful about creating a life and a home where she and her family can thrive. I'm all about that!
The only thing I'd change? I would say I'm a reforming pack rat instead of reformed!
Crystal sent me a free copy AND I'm using my Amazon affiliate link to the e-book. I'm an opportunist.
--Nony