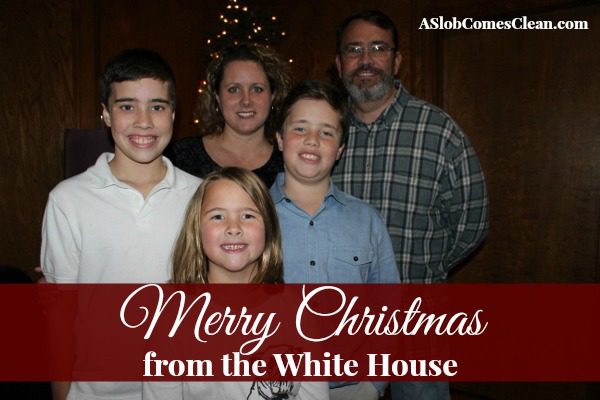 Merry Christmas!! Enjoy your time with your family!
As always (if this time of year makes you think about spiritual matters), please feel free to email me anytime with questions about my faith in God. I'd love to share my hope with you.
Note: My husband has comforted me by assuring me that the kid in the white shirt isn't almost as tall as me. He claims it's an optical illusion.
Another note: You can't really see it, but the dress I'm wearing? It's my Christmas dress. I've worn it every year since my husband and I were dating. I even wore it three days before that tall kid was born. It totally passes the One Year Test.
--Nony