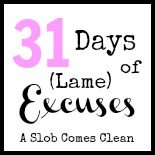 One hanger on the floor doesn't bother me.
Twenty-five hangers on the floor do bother me.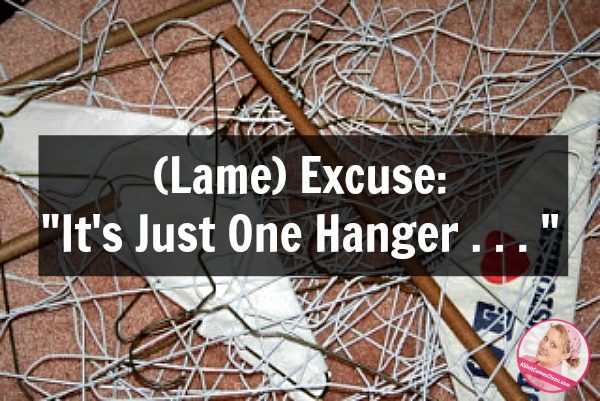 2, 8, 16 or 24 hangers . . . somehow I don't see those.
I used to think I didn't see the first one, but I've realized that I do see it.
I see it and think, "One hanger isn't worth my time.  The room still looks pretty good.  I'll just need to set aside some time to do a quick cleaning in here so that one hanger doesn't turn into four hangers."
Ha ha.  (Knowing laugh.)
Or . . . I can just bend over and pick up the one hanger.  Then the room magically (but not magically) no longer needs a designated pick-up time.
.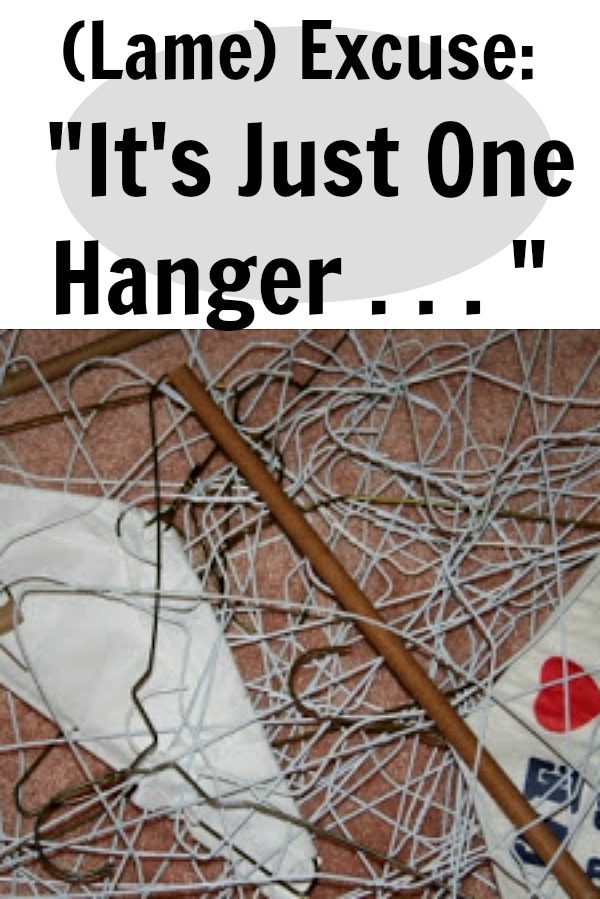 __________________________________________
[Circle of Moms Top 25 Home Management Moms – 2012 – Vote for me!]  I'm sorry.  This contest has ended.

Save