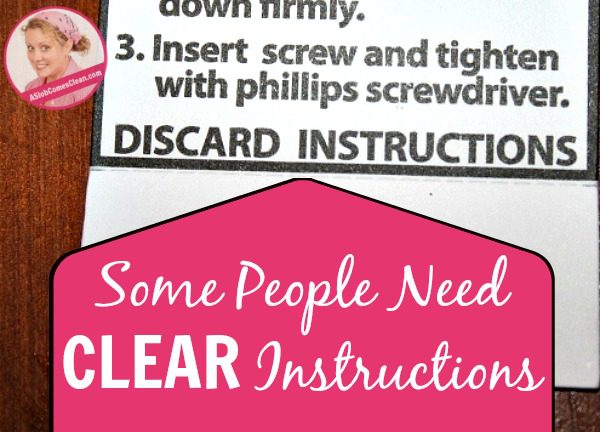 I was putting together a new cleaning tool and had to giggle when I saw the last statement on that piece of paper that was attached to one of the parts.
"Discard paper."
I mean, who needs to be instructed to do that?
It's like . . . the lasagna that has "Remove from Freezer" as the first step in its cooking instructions.
Or the hairdryer that warns, "Do not use while sleeping."
I mean, are there really people out there who need to be INSTRUCTED in such basic, common-sense things?
Except that sometimes I keep tiny bits of paper, wondering if perhaps I will need them later on.
So maybe I do need to be instructed.
Honestly, it was kind of nice to know FOR A FACT . . . that it's okay to throw this piece of paper in the trash.
They said I could.