Have I mentioned that I was a cheerleader in Jr. High?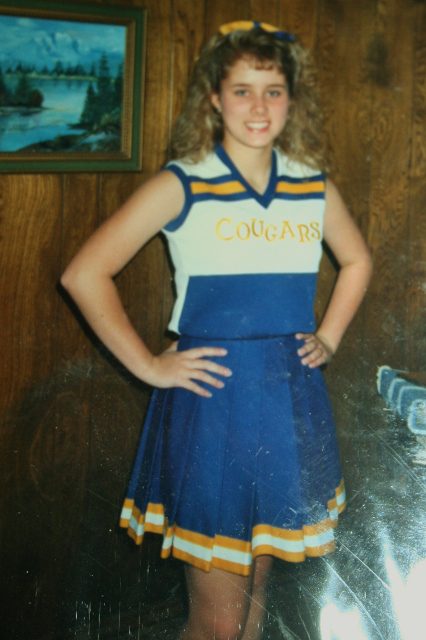 Actually, it started way before that.  From doing stunts with my best friend on the sidelines of my brother's pee wee games to studying books of proper stretching techniques . . . cheerleading was EVERYthing to me.
I had the silver megaphone dangle-ring.
I covered my walls in blue and gold.
I spent many an hour working to perfect my toe-touch jump.
Yes, I'm the gung-ho, give-it-all-I-have type who loves to talk endlessly share as needed the things I'm passionate about.
Wondering yet what this has to do with toilet paper?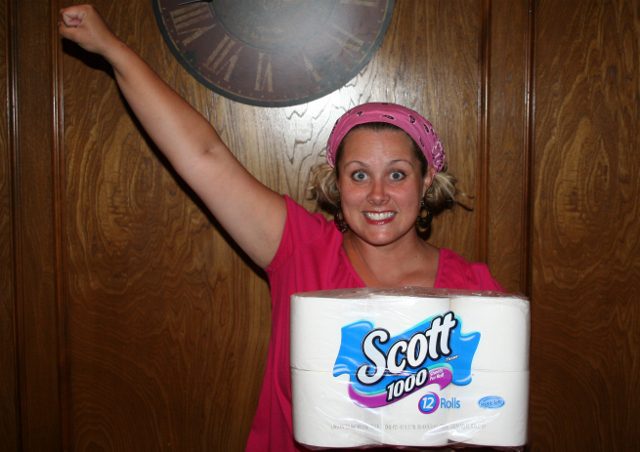 Well . . . when the opportunity arose to share my thoughts on Scott brand toilet paper . . . I knew I'd have no problem talking about it because I DO talk about our toilet paper choice on a somewhat regular basis.
Somewhat regular.
It's not like toilet paper comes up everyday in everyday conversation.  But it does come up.
And, I seriously love Scott toilet paper. Strange to be so passionate about toilet paper, but it's true.
Here's the thing.  We use Scott toilet paper exclusively.  No shopping around for whatever's on sale.  We look for this specific brand to go on sale.  Why?  Because it's the only kind we've found that doesn't clog the pipes in our older-than-brand-new house.
After a few months in this house (and after a few calls to the plumber because sewage was bubbling out of the bathtub drains), I decided we'd stick with Scott because it is so quick to dissolve and is septic safe.  (Even though we're not on septic.)
Six years later, and we've never again had to call the plumber about pipes clogged by toilet paper .
Hence, my willingness to cheer for toilet paper.  (No more toe-touch jumps, though.  Sorry.)
Besides, one 1,000 sheet roll lasts ever-so-much longer than other brands of toilet paper and that works well for my brain since I tend to forget to pick up necessary things from the store.
Even when they're on my list.
Even when they're really really necessary. 
So what exactly am I supposed to shout to the world in my best cheerleader voice about Scott?  Well . . . Scott has started a new program called the Scott Shared Values Consumer Rewards Program. You can sign-up through that link or even right here and instantly receive access to a .75 coupon, or a 1.25 coupon if you choose to share on Facebook. And . . . I just bought some yesterday because it's on sale this week at Walgreens for 7.49 for a 12 roll pack!
I signed up, and had immediate access to the printable coupon!
And each month there are more savings available!  There are also other fun benefits to explore on their site after you sign up.
I participated in a campaign on behalf of Mom Central Consulting for Scott. I received a promotional item as a thank-you for participating and am able to earn additional rewards throughout the campaign.