I'm sorry.  This bundle is no longer available.
Seven days of an (icky) anti-biotic and I'm still feeling exceedingly lousy.
A friend's horror story of her brother's experience with a similar illness has convinced me to head back to the doctor in the morning.  Meanwhile, I thought I'd mention a big sale going on for an e-book bundle.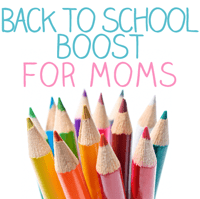 Through the 8th of August, you can get five e-books that are perfect for this time of year.  Purchased separately, they cost over $25, but they're bundled together for $10 for the sale!
The bundle includes:
Create Your Perfect Cleaning Schedule: So You Can Get More Done In Less Time ($5.99) by Christine at I Dream of Clean.
The No Brainer Wardrobe: Get Dressed with More Confidence and Less Fuss ($7.99) by Hayley at The Tiny Twig.
Cupcakes: 12 Months of Happiness! ($4.99) by Liz at Hoosier Homemade.
Feast in 15: Speed Cooking Weeknight Dinners ($4.99) by Tiffany at Eat At Home.
Tell Your Time: How to Manage Your Schedule So You Can Live Free ($4.99) by  (Amy Lynn Andrews) at Blogging with Amy.
Go check out the e-book bundle!
And yes, of course . . . that's my affliate link!