It's the time of year when moms begin looking for healthy after-school snack ideas.  Mott's Snack & Go Natural Applesauce Pouches are a great option for on-the-go snack times! 
I don't want to think about it . . . but school starts soon. 
Very soon.
For this Mama who loves to have her kids at home during the summer, it's always a shock to my system when I have to share them with other people once the school year begins. 
My favorite thing about summer with my kids . . . is Quantity Time.  Give us quantity, and the meaningful, heart-sharing moments just happen.  Once the school year starts, though, I have to be purposeful about creating these meaningful moments.
Don't worry.  I have my ways . . .
With a little planning and creativity, I can turn our after school snack time into a proper debriefing, and my kids will spill the details of their day. 
What's Ms. So-and-So really like?  Who did you sit with at lunch?  What games did you play in P.E.? 
Did anyone get in trouble today?  Did you . . . ???
Since interrogation rarely works, the best way I've found to get kids talking is to do something together.  The more fun and creative the activity, the more they loosen their jaws and share the day's details. 
Putting together an Apple Sandwich Creation Station is a perfect way to do this! 
How to Set Up Your Apple Sandwich Creation Station:
Choose and gather your ingredients before the kids get home from school. 
Wash your apples (but don't slice them until it's time to get to work), and put all your ingredients in bowls so you can get started immediately when your hungry kids walk through the door. 
For the sandwich filling, I offered peanut butter and honey cream cheese (4 oz. of softened cream cheese blended with two teaspoons of honey). 
In individual bowls, put out anything you have that will stick to the edges of your apple sandwiches to give them a special crunch or flavor.
I offered chocolate chips, chopped peanuts, crushed pretzels, and shredded carrots.
 2.      Once the kids are home, slice the apples and make an example sandwich (or two).
As the kids are putting away backpacks and shoes, slice the apples (definitely a Mama Job) from the side to create the "bread" for your sandwich.  I found that slices around 1/3 inch thick worked best.  Cut out the core from each slice.
I put together two examples so the kids would understand what we were doing, and then let them start creating. 
3.      Let the creativity begin!
Chocolate chips were (obviously) the favorite topping, but pretzels and peanuts were popular too.  I knew it was a long shot to put out carrots, so I was excited when my daughter added them to her sandwich! 
The Apple Sandwich Creation Station was a hit!  The sandwiches were messy, but not so messy that they fell apart or were difficult to eat. The kids requested we do this again the next day!
But did my real plan work?  Did the conversation flow? 
Yes!  There's nothing like a creative, hands-on activity to help everyone relax and share.  I'll definitely pull this idea back out for the first week of school when it's time to do some Mama Investigating. 
_________________________________________________
Mott's Snack & Go Applesauce Pouches have a taste kids love in a convenient package for on the go. They also have no added sugar and are an excellent source of Vitamin C.
This post is sponsored by Mott's Applesauce.  The opinions, experiences, snack ideas, and crazy-obsession with getting inside my kids' brains . . . they're all mine!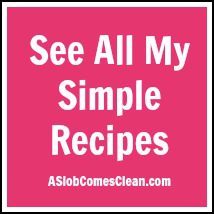 Save