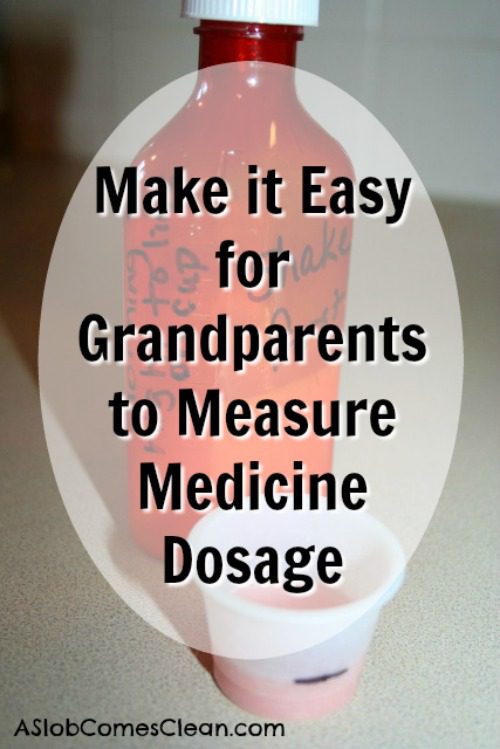 For perhaps the first time ever (gross exaggeration possible), I sent the kids to their grandma's house yesterday and didn't have to worry about sending an ice-chest with must-be-refrigerated medicine.
We're generally (and thankfully) healthy around here, but it seems like the last half of any anti-biotic falls during a trip.
When that trip is sans mama, it's a little stressful to try to prepare whomever they're with for the daily dosing of medicine.  And if it's stressful for me, it's ten-times more stressful for them.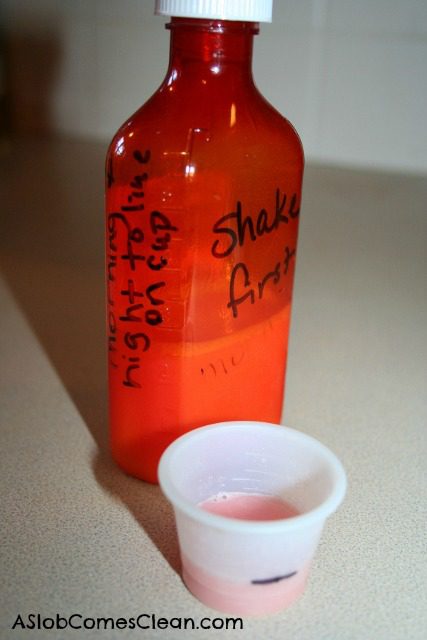 Here's what I do when I send the kids to Grandma's house when they are taking medicine:
Re-write the directions in simple, plain English directly on the bottle.  Not on paper which can be lost.
It's stressful enough for anyone to try to decipher prescription-ese, but it's even harder for someone who hasn't needed to measure liquid medicine in quite a few years.
Mark the measuring cup or squirter clearly with a permanent marker at the correct measurement.
I often have to squint and hold the cup to the light to see the measurement markings. I'm sure it's even harder for someone who wears bi-focals.
(I guess I could ask Hubby what it's like with bi-focals.  Hee hee.)
What are your tricks for helping things go smoothly for the people taking care of your kids?