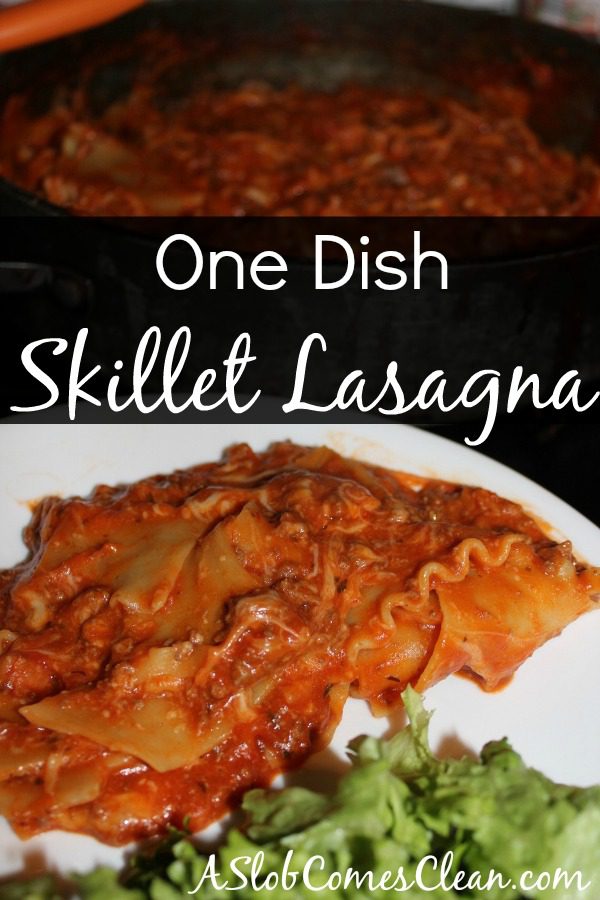 One of the first recipes I found after discovering the world of blogs was Skillet Lasagna.  I wish I could remember where I found it, but I've been making it from memory for years now.
To say that this is a family favorite is an understatement.  The kids love it.
Here's my recipe (which is more like instructions):
Ingredients –
one pound (or so) of pre-cooked ground beef
8-10 lasagna noodles
One jar of spaghetti sauce
One cup (or so) of shredded mozzarella cheese
1/2 cup (or so) of parmesan cheese
1 to 1 1/2 cups of water
Combine the cooked-and-drained ground beef and the spaghetti sauce in a large skillet.
Break the lasagna noodles into pieces and stir into the sauce/meat mixture.
Add water to the skillet until the liquid (sauce and water mixed) just covers the noodles.
Bring to a boil, then cover the skillet with a lid (or foil) and simmer, stirring frequently, until the noodles are tender.
Once the noodles are tender, add in cheeses and stir until melted.
It's not terribly pretty, but it's yummy!
*************************************************************************
And now for our menu plan:
Monday – Skillet lasagna
Tuesday – Thanksgiving program and family meal at school
Wednesday – Hubby's birthday!!  But . . . . we're celebrating on Thursday since Wednesday nights are so crazy.  Spinach artichoke pizza.
Thursday – Chicken Fried Rice with shrimp and water chestnuts.  Birthday boy's request!
Friday – Out to Eat
Saturday – Potato soup
FYI, this recipe is included in the two week plan that I teach you in Make Dinner Happen, the least fancy, most practical cooking course ever. You can learn more and see what recipes are included here.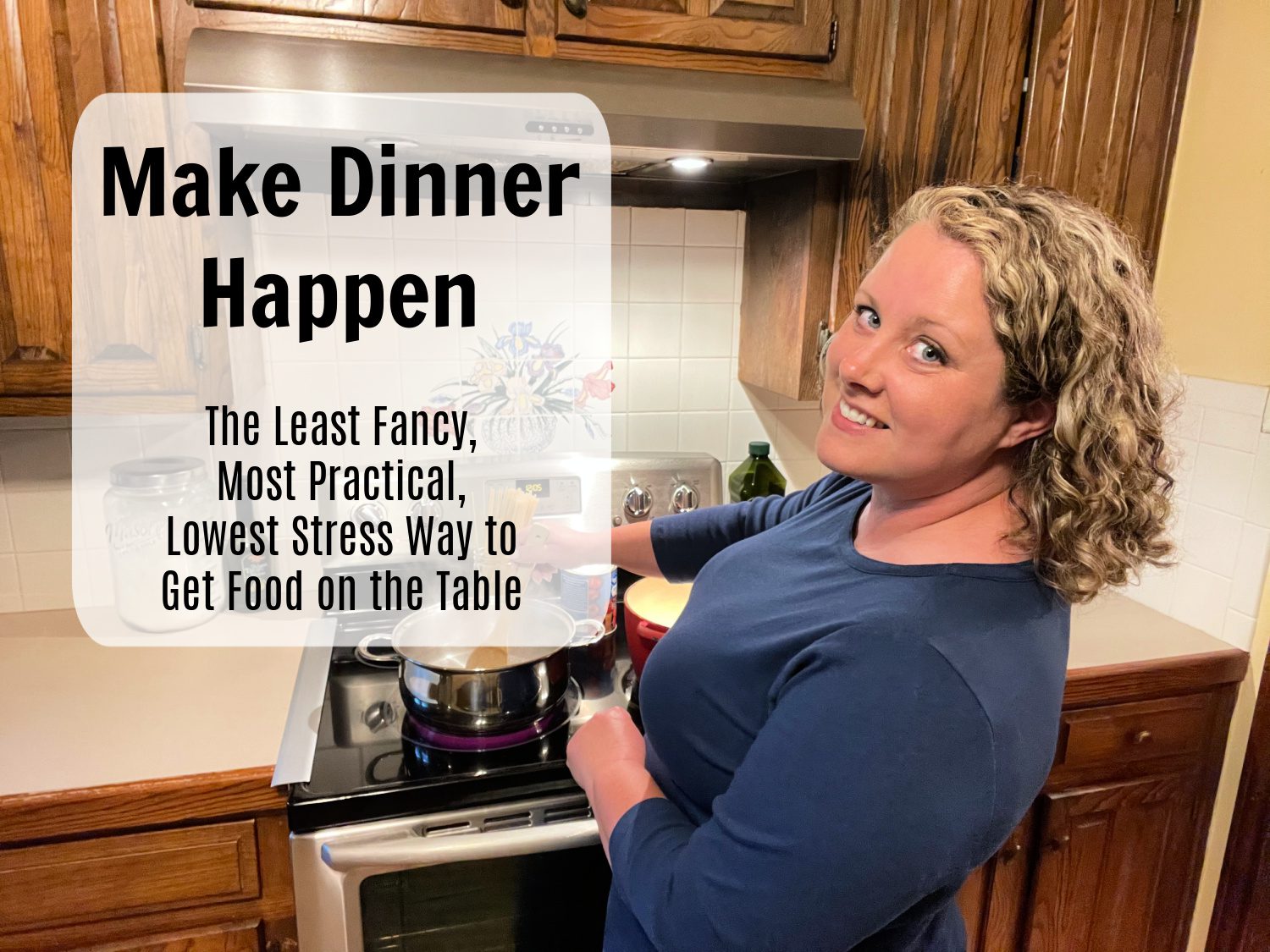 I'll be linking this up to Menu Plan Monday over at Orgjunkie.com.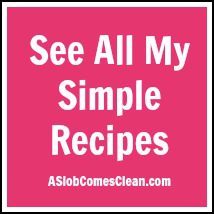 Save