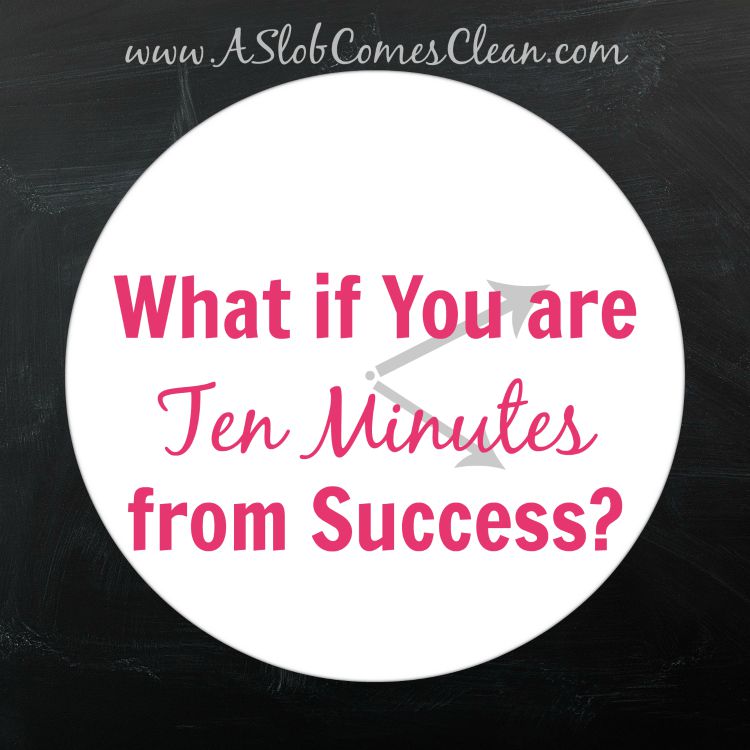 I'm overwhelmed right now.
I returned home Sunday night from the Savvy Blogging Summit with my head still spinning from everything I learned.  Everything I could do, should do, and would love to do.
And I look at my home and see many MANY things that I could do, should do, and would love to do. 
Monday morning, as I still felt the travel-exhaustion in my bones, I packed up the kids and headed off to direct a musical-in-a-week day camp at our church.  Which is fun . . . but it's ALL day.
For five days.
I didn't post yesterday because I had nothing in me to post.  I guess I could have said, "My house is a wreck!" and then hit publish . . . but I didn't have the energy.
As the ideas in my head are outpacing the energy in my body, I keep thinking about something my business-consultant father told me last week.  He said he was in a brainstorming meeting where the attendees helped each other figure out problems by asking questions.  One woman had a lightbulb-moment and said, "I had no idea I was only ten minutes from success." 
I'm trying to implement this concept into my slob/procrastinor brain.  Yes, setting a timer and seeing what I can get done in ten minutes is great.  But it helps to see it from another angle.  What if . . . I could solve this problem in ten minutes?  What if . . .  my quick-to-assume-it-will-take-forever brain is wrong?  What if . . . this someday-when-I-have-the-time-project could actually be DONE ten minutes from NOW?
There will be things that can't be done in ten minutes.
But with my self-diagnosed Time Passage Awareness Disorder, I should probably take the challenge and see.
I'm pretty sure that assuming the opposite to be true is what got me into this mess.