Today is Columbus day, and for us it's also Fair Day, so the kids are out of school. We're not about to go to the fair (too crazy and expensive and hubby had to work), so we're just at home today. It's cold and overcast, so it's an inside day.
We have had so much fun. Last week, at some point, I tried to think of a big project that I could get done today, but last night I decided to make it a day all about the kids. We've played board games, carved our jack-o-lantern, and generally had a lot of fun. I did finish folding and putting away the huge pile of clean laundry that had been steadily growing. I took it to the living room so it was in the middle of the fun for the day. Now I'm ready to start my new task of doing a load a day without being in the hole. In case you think I'm exaggerating when I say "huge," here's proof:
Today was one of those days when I appreciate the house being in order. We were able to get out the pumpkin and start carving it. No decluttering of the table was needed! And it's already cleaned up. Sometimes I hesitate in doing things with the kids because of all the extra work involved. It's hard to bake cookies on a whim when every baking sheet, mixing bowl, and wooden spoon is dirty.
I know there are a million reasons why I have to keep this up, but my family, and quality time spent with them are #1.
Here's Jack! We gave him two faces, for the fun of it and because we wanted more pumpkin for our Jack-O-Lantern pie!

Here's Jack's eyes, nose and mouth! I also cut out some of the inside wherever I could to add more to our pie. A quick call to Grammy and we had instructions. Cover the pumpkin flesh (don't use the stringy stuff) with water in a big pot and boil like potatoes until it can be easily pierced with a fork. Then mash it up and use it like canned pumpkin.
We also washed the seeds (excellent job for a six year old), and toasted them in butter in a skillet on the stove. My sister-in-law happened to stop by and told us how she did it when she taught second grade.
Here's the pumpkin after boiling, draining, cooling, and then peeling off the skin. Don't peel until it has cooled! I'm planning to make a cross between this recipe and this one. I don't want to make a crust and I don't have evaporated milk. We'll see how it turns out!
We put in about two teaspoons of butter over LOW heat cooked them for about three hours. We stirred them every little bit.
It's official. The pumpkin seeds are yummy! I'll let you know how the pie turns out.
And in the midst of all the fun (really before it), I:
Made bed.
Emptied dishwasher.
Folded all the laundry, and put away.
Cleaned kitchen.
Swept kitchen. Checked bathrooms for clutter.
Did five minute walk through.
Wiped down bathroom counters and toilets last night.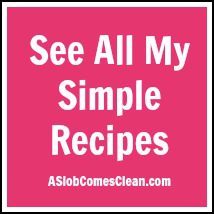 Save
Save