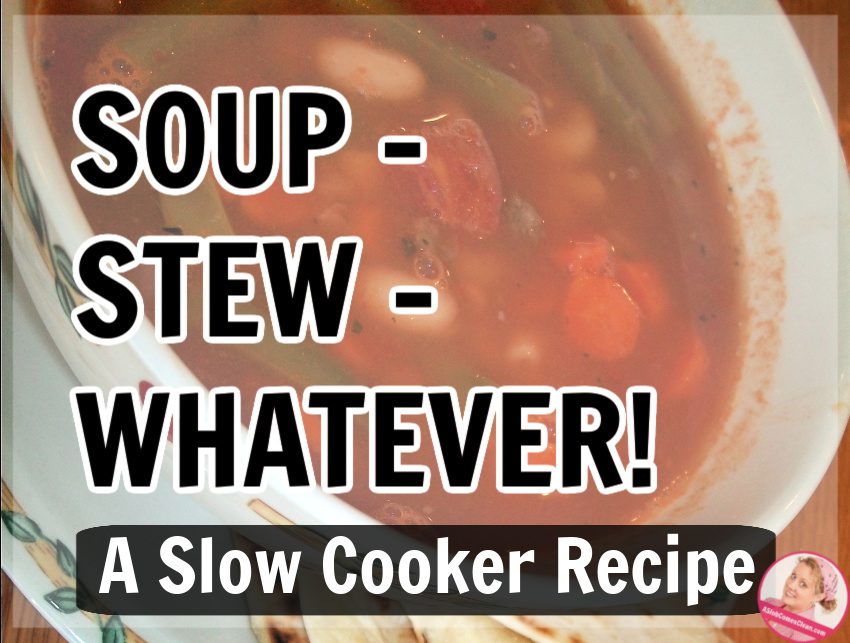 Here's my thrown-together stew. It turned out great. I also added Orrington Farms Beef Bullion which is fantastic and makes any beef stew/soup taste fantastic. And of course I banged off some frozen cooked ground beef to put in there while still frozen. I also used kitchen scissors to cut up the whole tomatoes. I like to use a can of whole tomatoes instead of diced because it seems the juice is better.
I cut up the potatoes and carrots last night so that I could just dump them this morning and save time. They were definitely browned this morning (I took a pic but have no idea why it didn't upload), but they tasted fine in the stew/soup/whatever.
I put the crockpot on High from 7:00-3:45, and then turned it on low for the last hour and a half. I did this because in former versions of this, the potatoes haven't cooked completely. They were perfect this way.
I followed my mother's advice and added both garlic powder and balsamic vinegar at the end when it needed something, and they did the trick.