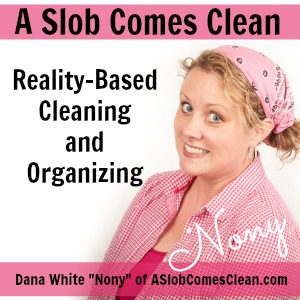 Podcast: Play in new window | Download
Subscribe: RSS
As I was doing my time-consuming curly hair routine in a big hurry recently, I started thinking about decluttering. (I'm always thinking about decluttering, so that isn't a surprise.) I thought about how I'm only successful decluttering when I follow my five step No Mess Decluttering Process, whether I have to declutter in a hurry or I have lots of time available.
In this episode, I'm talking about how the same process looks in these different situations.
Want to be a patron of the show? Find out how at Patreon. 
Want to find a decluttering coach??
Want to BE a decluttering coach??
--Nony