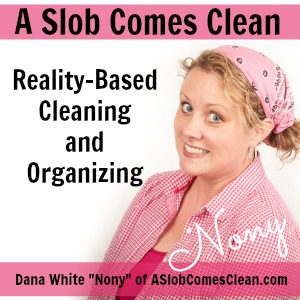 Podcast: Play in new window | Download
Subscribe: RSS
Y'all know I don't like to blame my problems on perfectionism. But, I have been thinking lately about how letting go of (or giving up on) perfect was necessary to make real decluttering progress or progress in my home. I think it's also important to acknowledge that giving up on perfect isn't the same thing as giving up. If that seems rambly, just wait for this episode.
Sponsors:
Betterhelp.com/clean. A Slob Comes Clean listeners get 10% off your first month with discount code CLEAN.
Visit Carawayhome.com/CLEAN to take advantage of this limited-time offer to take advantage of their Cyber Season Event and score up to 20% off your next purchase.
--Nony