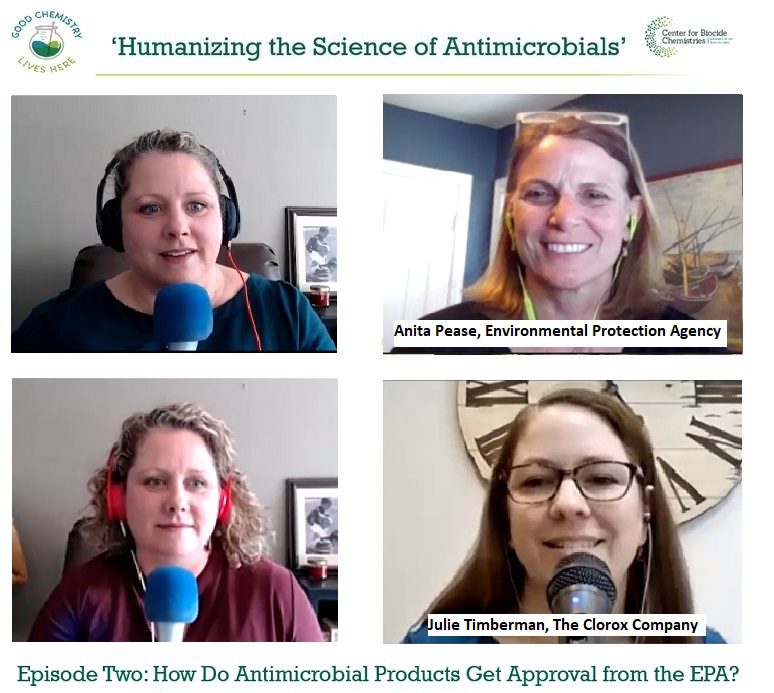 Podcast: Play in new window | Download
Subscribe: RSS
This is the second episode in the three part series of sponsored podcast interviews I'm doing with  Good Chemistry Lives Here.
I am enjoying these conversations and learning so much! I've definitely been much more adamant about reading and following directions lately.
There is a long and complicated process for an antimicrobial product to be considered an "EPA-registered" product, which means that it has been examined and approved for sale by the Environmental Protection Agency.
Today I will be speaking to Anita Pease, who is the director of the EPA's Antimicrobial Division, about the process by which her office regulates this industry and what it means to be a "registered" product. I'll also be talking to Julie Timberman from the Clorox Company, whose specialty is advising industry through the government registration process.
--Nony