I learned something recently, and I had to share! I've been making to do lists in my iPhone notes app since I've had a notes app, but I didn't know there was a simple trick to turn the to do list into one that can be checked off!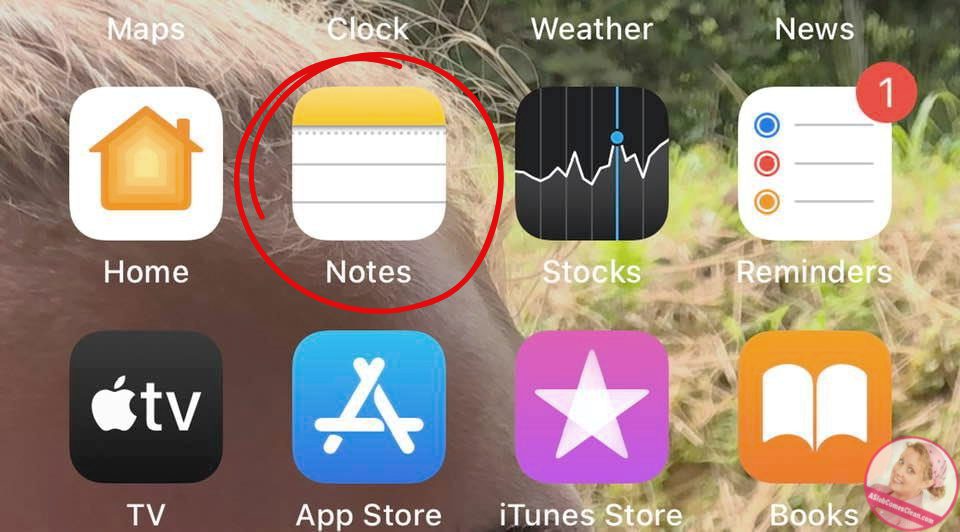 This is for iPhone's native notes app that looks like a piece of lined notebook paper with a yellow section at the top. If you have an iPhone, you automatically have this app unless you've purposely deleted it. You can also make slightly fancier to do lists in the native "reminders" app, but for some reason I always get a little confused in that app, so I really like that it's an option in the crazy-basic notes app.
How to Check Off a To Do List in the Notes App
To make a to do list that can be checked off, that even moves completed tasks to the bottom of the list, just write your first task and then click the checkmark-inside-a-circle in the bar just above the keyboard. That's it. Now you can check off your to do tasks.
The first time you check something off, you'll be given the option to "Enable Automatic Sorting?" which means that when you check something off, it will automatically go to the bottom of the list.
If you want the title, just type that first (that automatically makes it a title) and then click the checkmark-inside-a-circle for the next line that starts the to do list.
If you want to do the list again and don't want to uncheck it, hold your finger down and select all, copy and then paste onto a new note. (I tried using the "make a copy" option in the share feature, but it took longer and basically put the list down twice.)
Share a To Do List from the Notes App
Share it with your family! As a mom of teenagers, being able to send a to do list to their phone is a dream come true because it's useful and drives them crazy at the same time. You can even make it a "joint" to do list so one person checking off an item on the list checks it off of the list on all the phones.
Click on the "three dots with a circle around them" in the top right corner.
Click on "share note."
Click on "Share Options."
Choose "Can make changes" (or not, depending on whether you want it checkoffable by everyone in the group)
I know. This is a lot of information for what is a simple trick, but it's a simple trick I didn't know!
--Nony