This post has affiliate links.
It's July of 2020 as I write this. I don't think I've written a post in July in 8 or 9 years since I generally take summers off from writing.
But July of 2020 is no ordinary July. And I'm sharing a tip that's hopefully time-sensitive. (Please, God, let this be irrelevant at some point in the near future . . . )
I'm giddy about my idea for keeping up with my mask. It works so well for me as a person who has little awareness of when or where she puts things down.
I bought this necklace/chain for reading glasses, and attached it to my mask! There are other options, but I'm linking to the one I have one that isn't sold out yet (because the one in the picture that I linked to at first has sold out).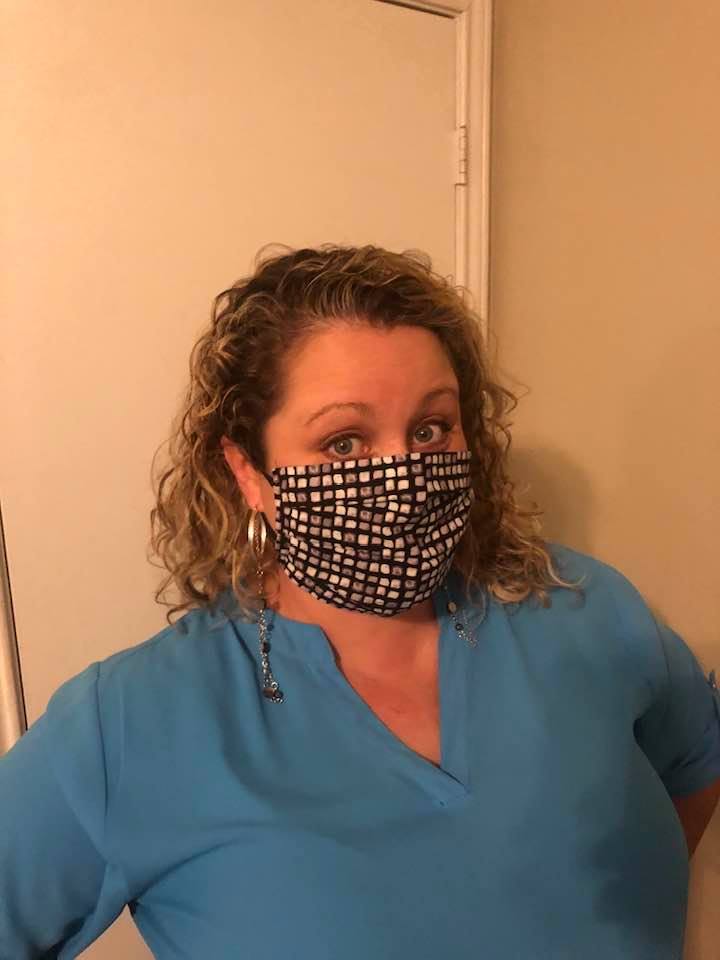 The key is to be sure you get one with hooks. Some (including the less frufru cord types) just end in the loop thing that goes around glasses. That won't work for attaching a mask.
I love using mine. I put it on when I get ready to leave the house (not that that's very often) and then I never have to worry about it again. No accidentally leaving it in the car or worrying about what it might have accidentally touched. No stressing over what to do with it in that glorious moment when I realize I'm far from other humans in the parking lot and can rip it off.
P.S. At this pre-8AM moment on a Monday morning, the forced perkiness in the photos gets on my nerves, too. But who knows when the next time will be that I'll actually get dressed again (this was for a funeral visitation), so it's all I have.
P.P.S. I want so badly to excuse my Quarantine Roots. But honestly, I had my roots done the first week hair salons re-opened in Texas. Now, these are What's the Point Roots. But I guess it's good I have these photos as a reminder that I should really get my hair done again before I drop my kid at college in a few weeks. There will be pictures.
P.P.S. I did wear black to the visitation. I just changed into that shirt (ironed on the front only for a video interview I did a while back) for these photos. It shows the mask better.
Again, here's the link. 
--Nony