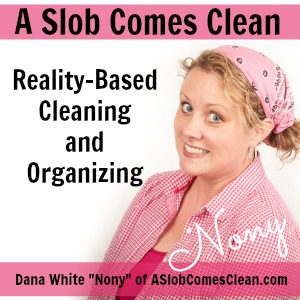 Podcast: Play in new window | Download
Subscribe: RSS
We recently went through the whole process of dealing with my mother-in-law's possessions after her death. I was grateful for the decluttering and downsizing we'd already done over the past few years. I will be sharing about this process in upcoming podcasts, but first I decided it was important to talk about the realities of getting someone else to declutter.
Sponsor: Betterhelp.com/clean. A Slob Comes Clean listeners get 10% off your first month with discount code CLEAN.
Sponsor: Shop Carbona.com with code CLEAN for 20% off your order.
Sponsor: Get a free two week trial of PrepDish by going to prepdish.com/aslobcomesclean
--Nony